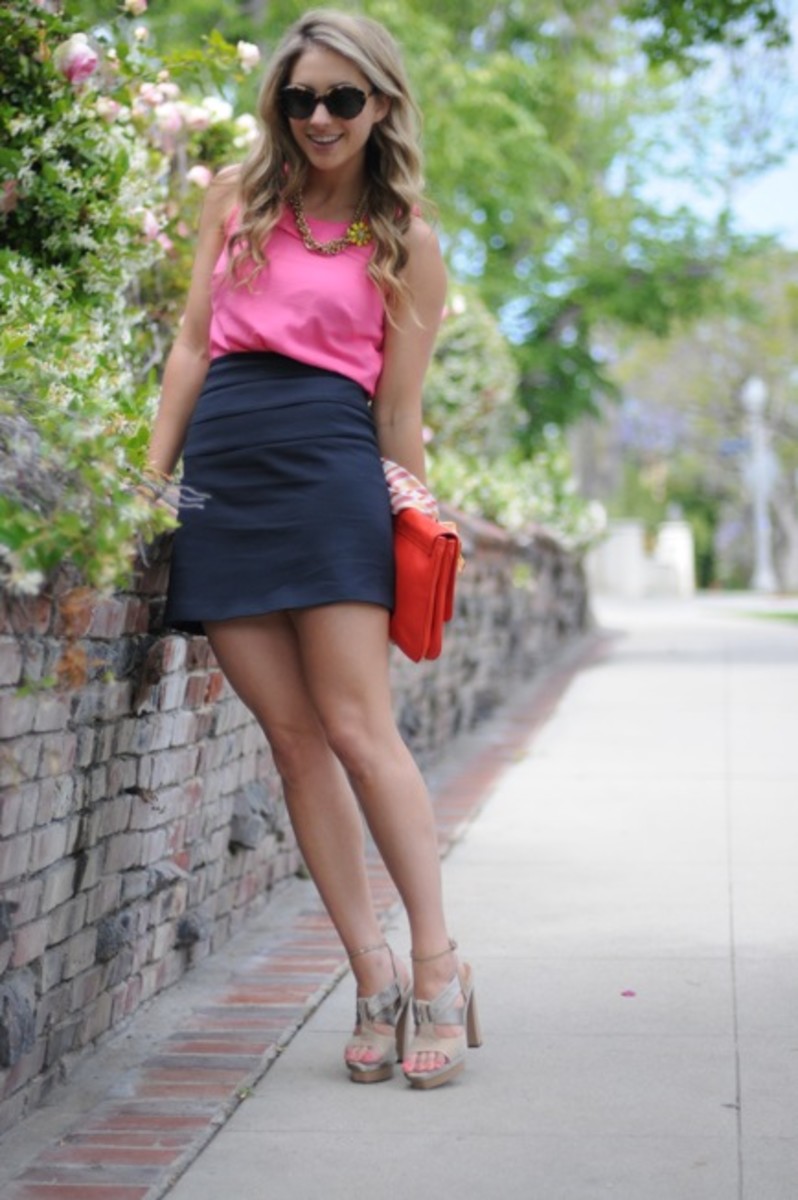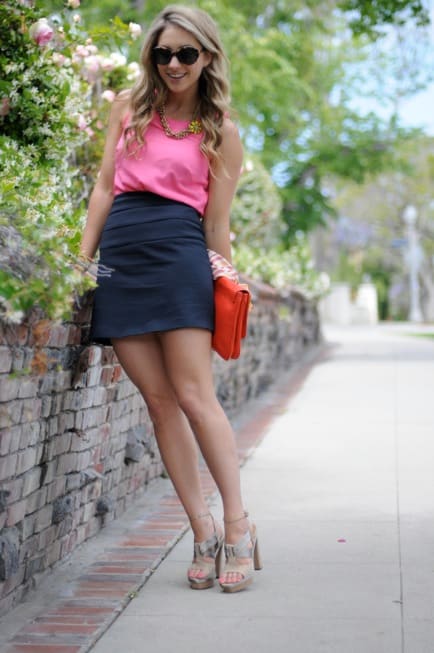 Pink and navy has always been one of my favorite color combinations. This spring I've been wearing the two colors together a lot, with both my make-up (a simple navy eyeliner with a light pink lip) and my outfits. And while I already own a lot of pink (namely
,
and
), I was excited to find a classic a-line mini skirt that wasn't black. This blouse has also become a staple (seen
) and I've been on the lookout for an equally bright long skirt to pair with it for a slightly over-the-top monochromatic look.