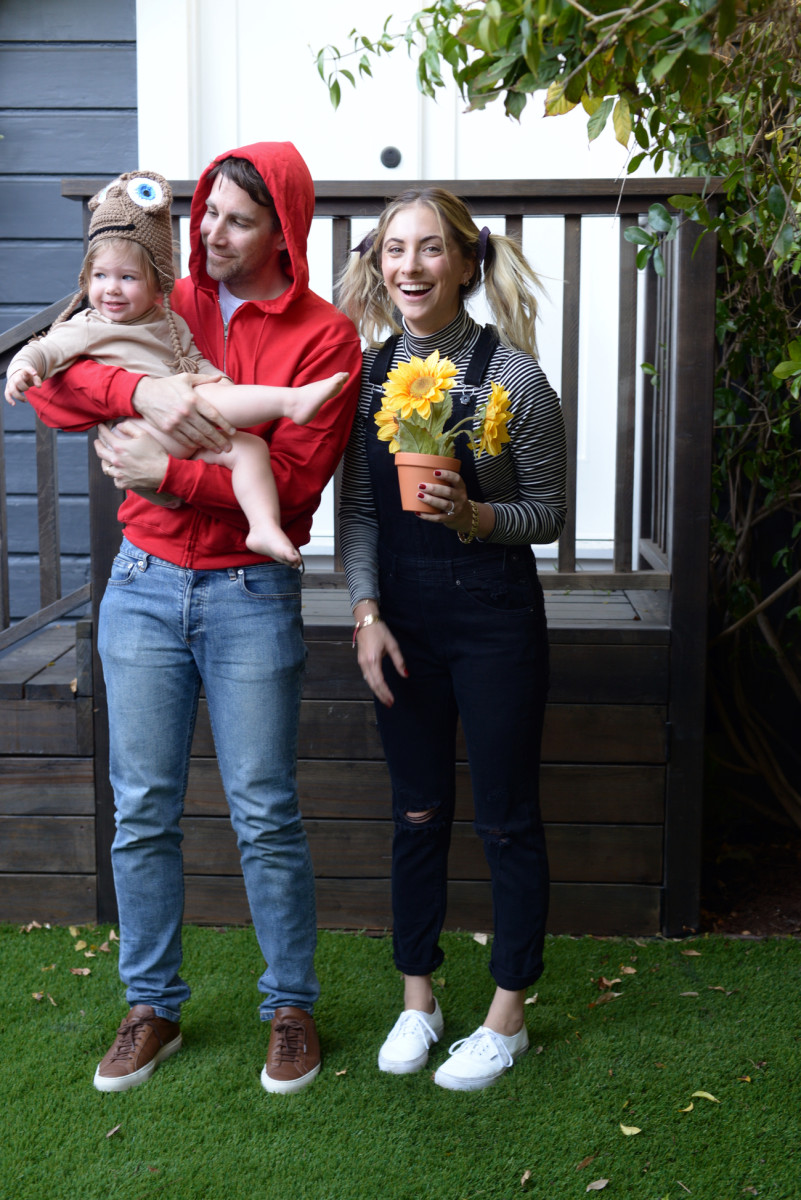 If there's one thing we all have in common besides our love of creating content, it's our passion for Halloween in all its horror and candy-filled glory. We began discussing our costumes way back in September and are excited to share them with you here today. What I love most about our team effort was the resourcefulness and creativity involved. None of us went for a pre-made, store-bought package; but rather, these costumes were pieced together by borrowing things, getting items from vintage stores, shopping on Etsy, and scouring random websites and novelty stores for specific pieces. Let us know in the comments what you chose to be this year! - Emily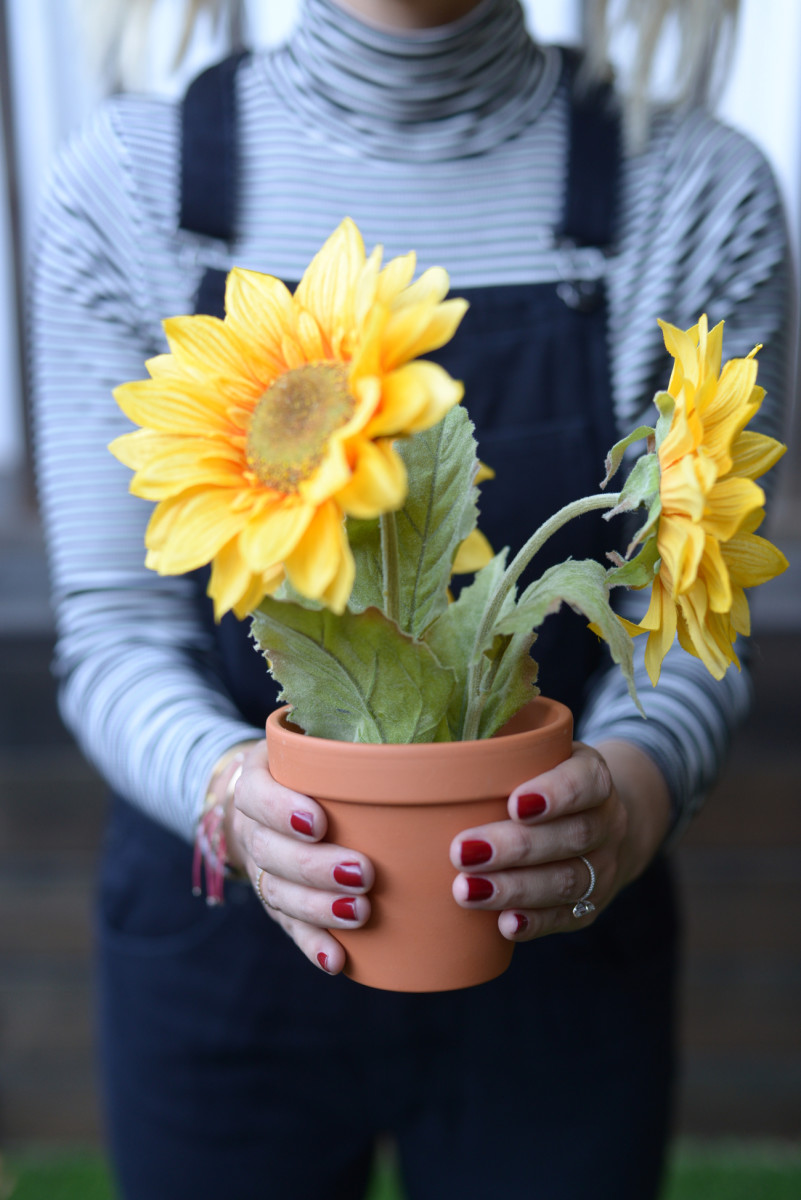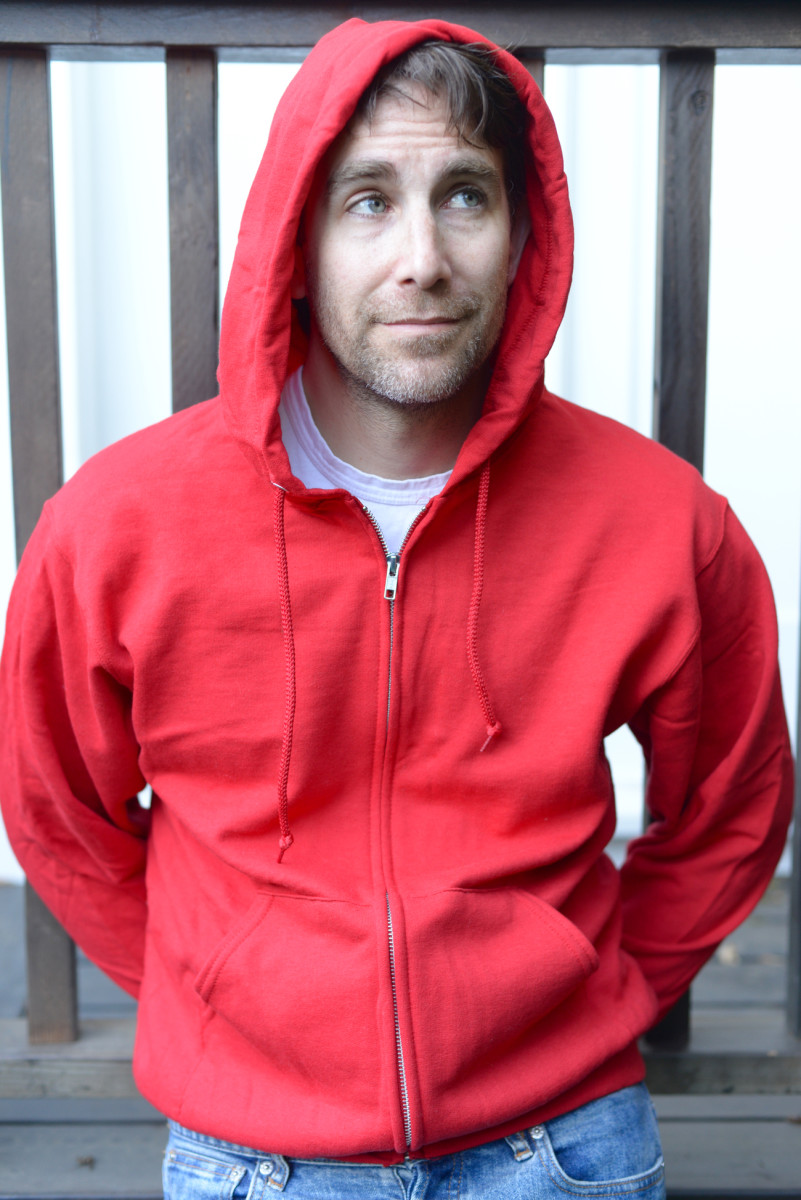 In keeping with last year's tradition of doing a family costume based on a movie G and I love (ugh, she was the cutest little dinosaur!), we decided to go as the cast from E.T. I'm all about costumes that can be thrown together quickly and require few pre-made components—the only things we had to buy were Sloan's knit beanie on Etsy, my flower and pot, and G's hoodie. I love that everyone's outfits are simple, easily recognizable, and most importantly, comfortable.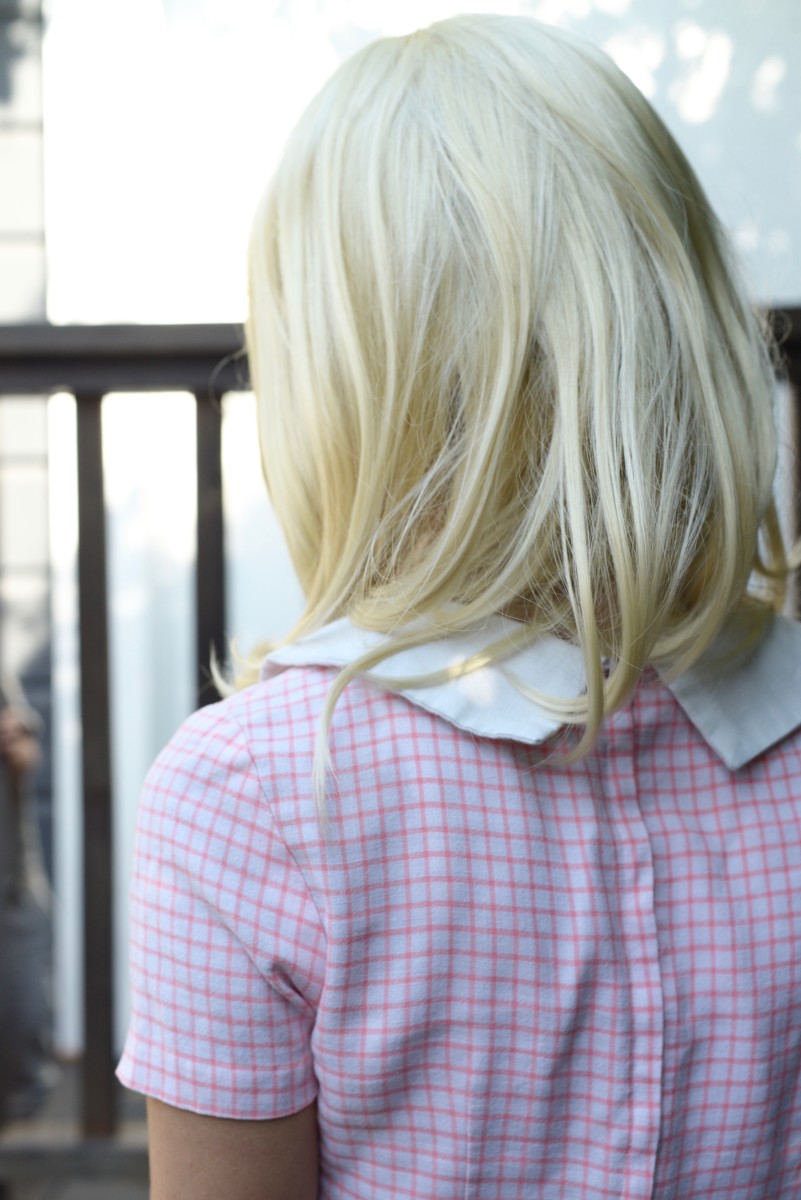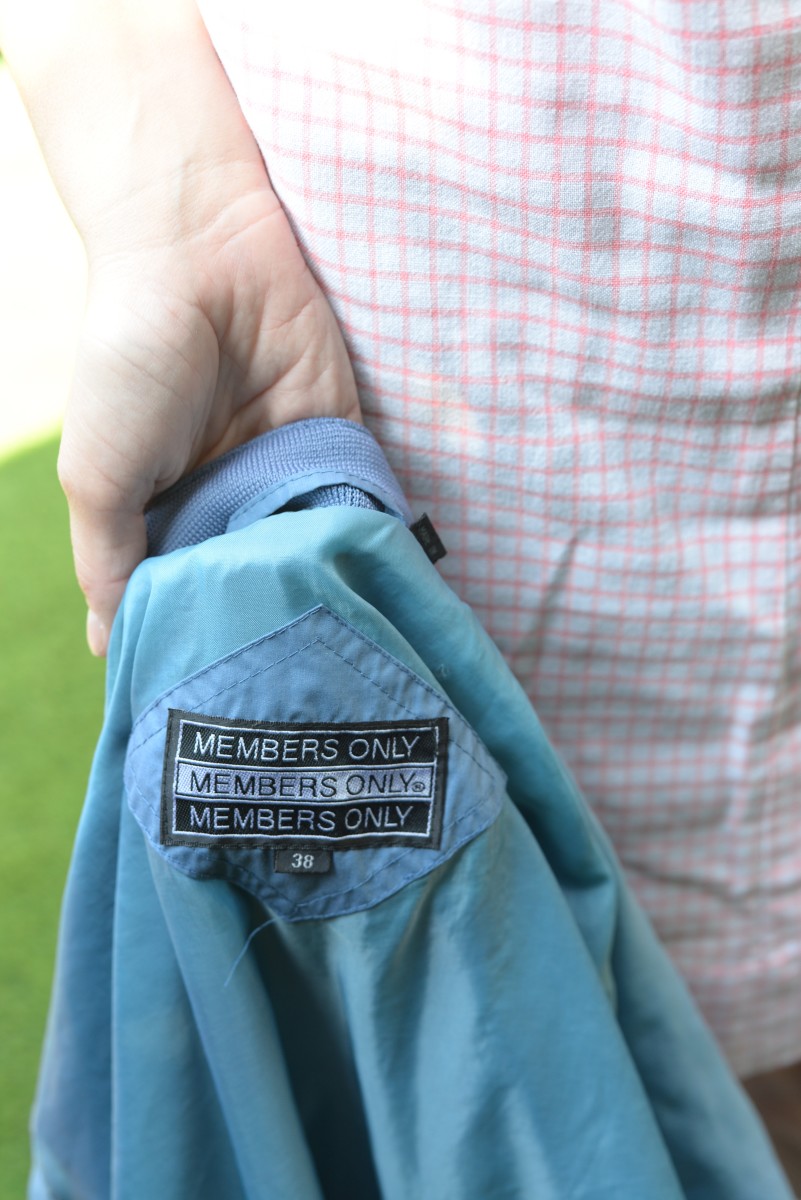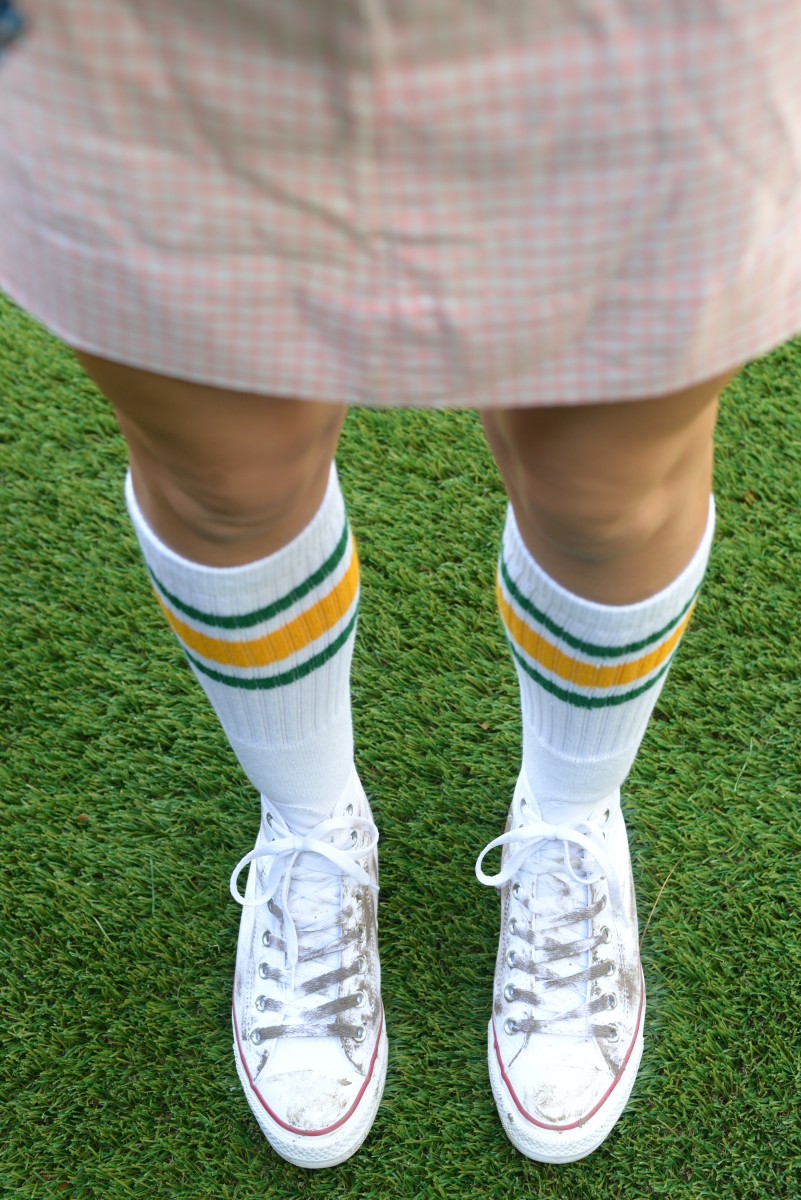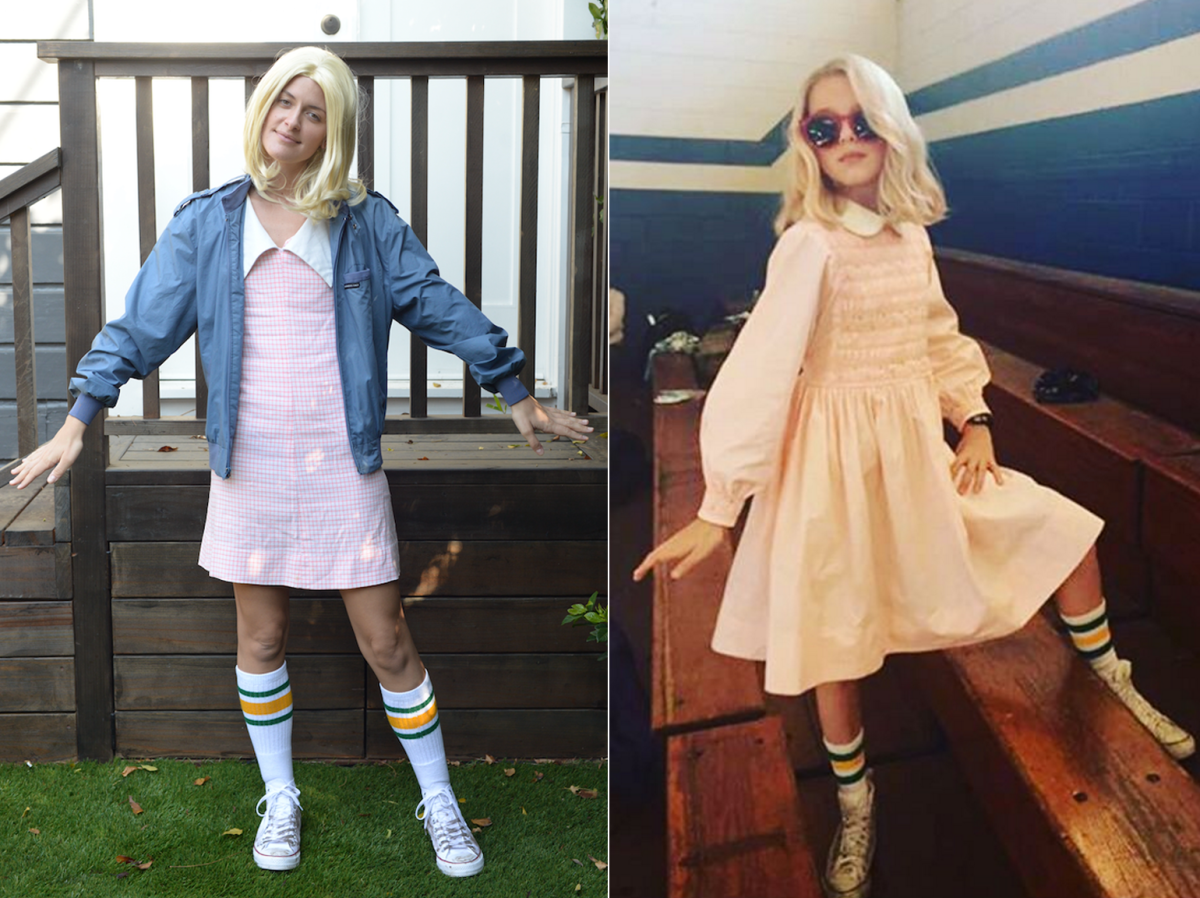 I decided I was going to be Eleven (Elle) from Stranger Things the minute I watched the show back in August. It was instant, obvious, no further decision-making necessary. I started doing pink dress shopping at vintage stores that early. For my Halloween costumes, I try to be as true to the inspiration as humanly possible, so things can get out of hand because I'm fairly relentless in my search—I want to find the perfect thing, down to every last detail. I found this mini-dress and bomber jacket first, and the dress wasn't quite up to snuff for my standards. It had a pointed sailor collar versus the rounded Peter Pan, and it was straight-hemmed and mini length, not full and billowy. I left it behind and went to multiple other vintage stores, but the only other pink dresses I came across all looked like Little Bo Beep, so I went back for this. The bomber jacket is authentic vintage "Members Only," which were the hippest bomber jackets in the '80s, so I'm pretty fond of it. The white Converse high-tops are sold new at Urban Outfitters, so those were easy to snag. Once I had the dress/jacket/shoes foundation, I procrastinated on the socks and wig. By the time I needed to secure the socks two months later, everyone in America had decided to be Elle, so yellow-and-green striped calf-high socks were hard to come by (aka sold out on Amazon). I tracked down a pair from a Skater website, and then this past weekend I went to a wig shop in Hollywood for the perfect Elle hair. The last thing I did the night before we shot is find a patch of dirt outside my house to scuff up the fresh white Converse.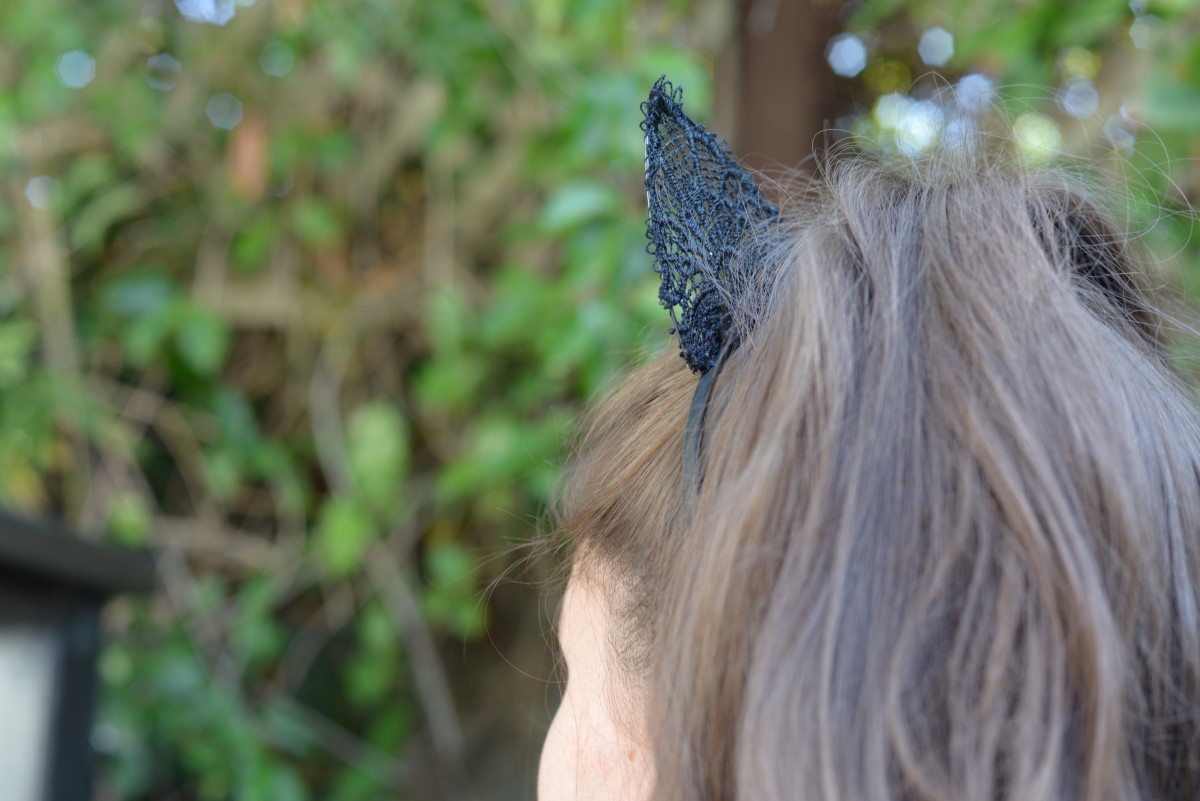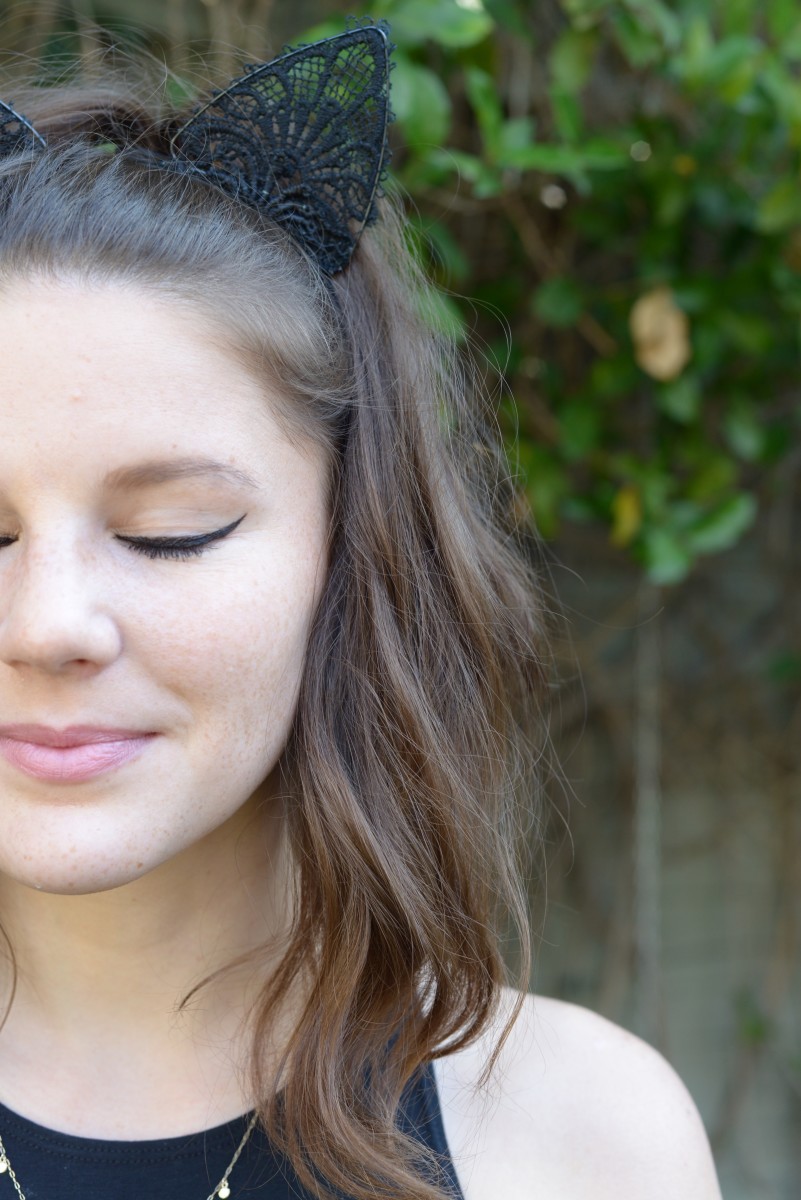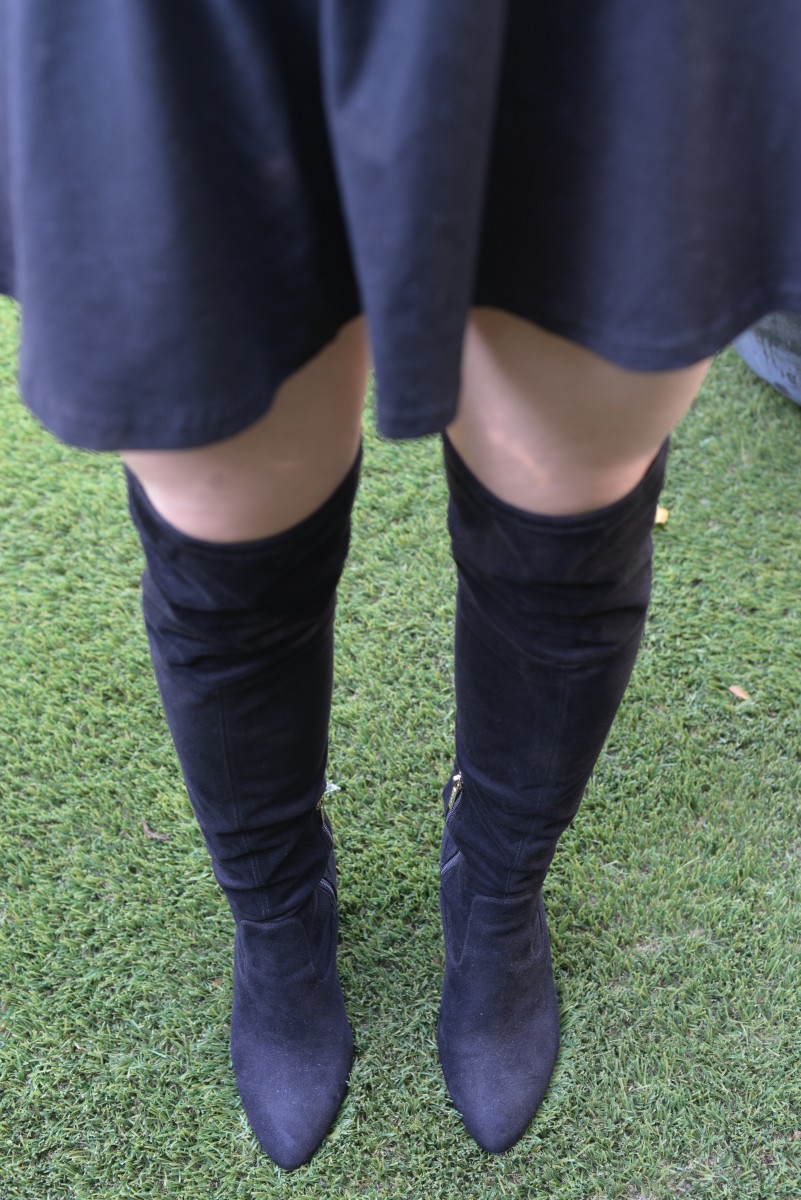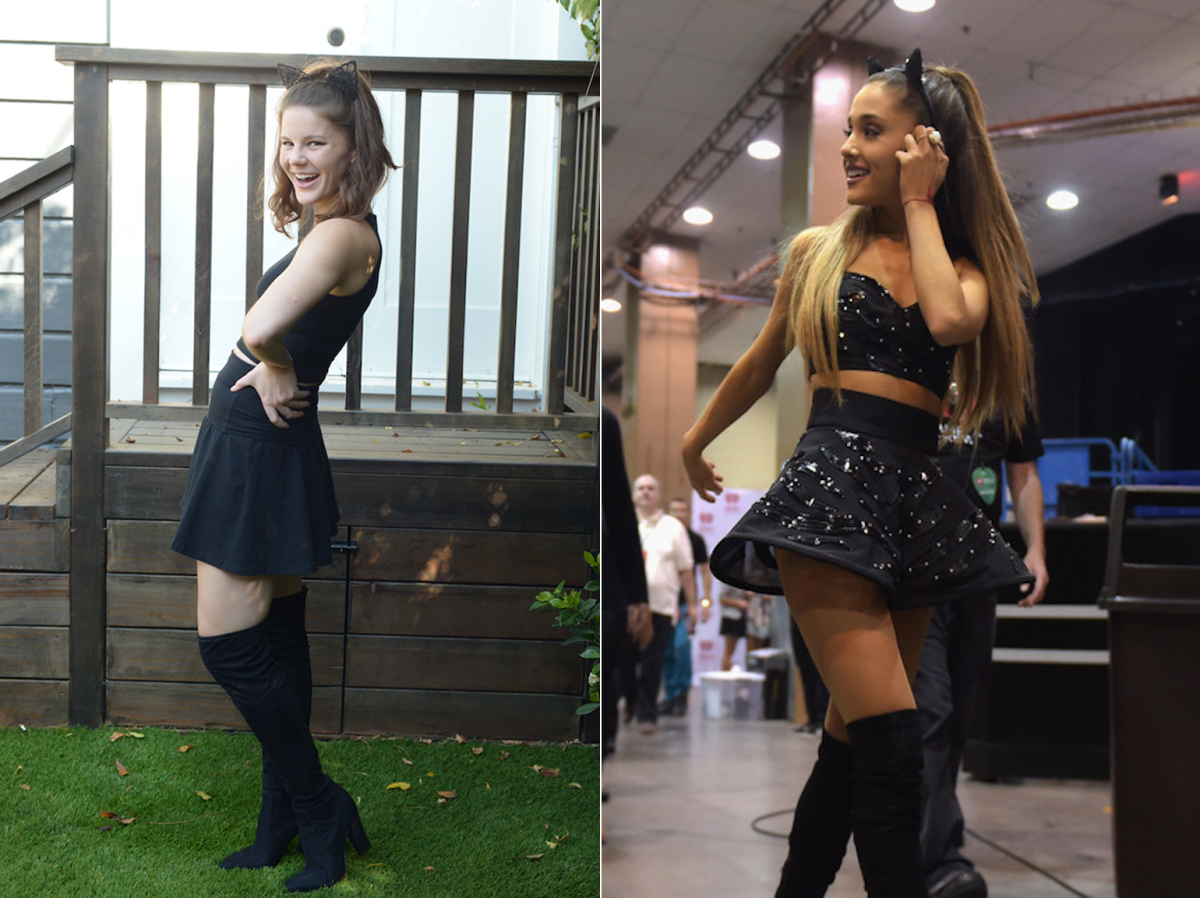 When I started brainstorming costume ideas, I was completely stumped, but I knew I wanted to be something in pop culture to balance my pretty measly past record of fairy garden princess (elementary school), followed by "sexy" school girl (college), then pajamas (post-college). As soon as Emily suggested Ariana Grande, I knew it was a winner. Her outfits are so far from how I'd ever dress in real life (never have I ever worn an over-the-knee boot) which made it all the more fun and appealing. Having a cat eye expert on hand (Alina) and a love of high pony-tails sealed the deal—as did the excuse to listen to "Problem" on repeat for research... To create this costume, I only had to buy the skirt and the crop top, both from American Apparel. Emily had the cat ears from a previous Halloween and Alina lent me her over-the-knee boots, which made putting the whole thing together easy (and affordable). I curled my hair, then put it into the highest pony I could manage which, topped off with Alina's cat eye, made me feel like a teen dream pop star.