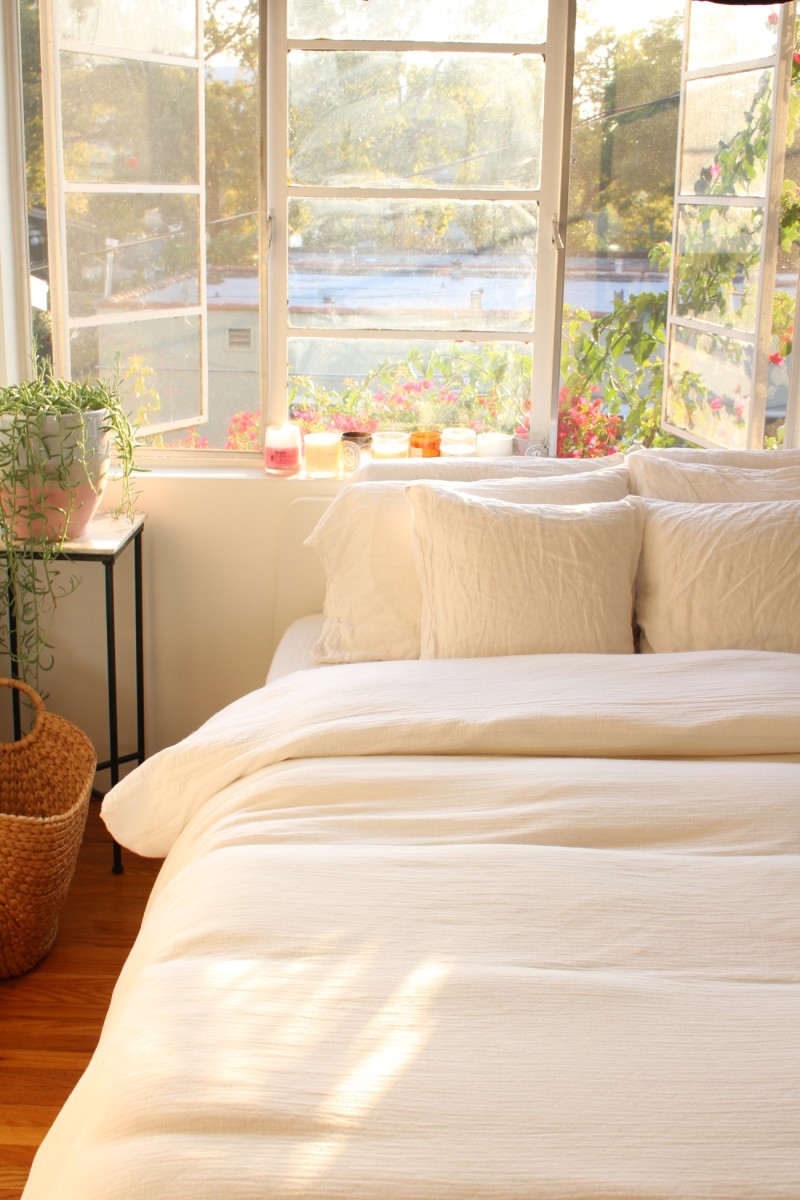 1. Matteo Vintage Linen Bedding: I needed new bedding when I moved into my own place this past summer, and my friend Kat let me know when there was a Matteo sample sale. Their cult sheets are pretty pricey, but their sample sales are epic and you can get things for literally 90 % off.  We made sure we were amongst the first five people in line, and I got the whole shebang (fitted, loose, duvet, and six pillowcases). They're 100 % linen, sewn in Los Angeles, and make for the most delightful, luxe, aesthetically-pleasing sleeping situation ever. Plus, they only get more worn and perfect with time.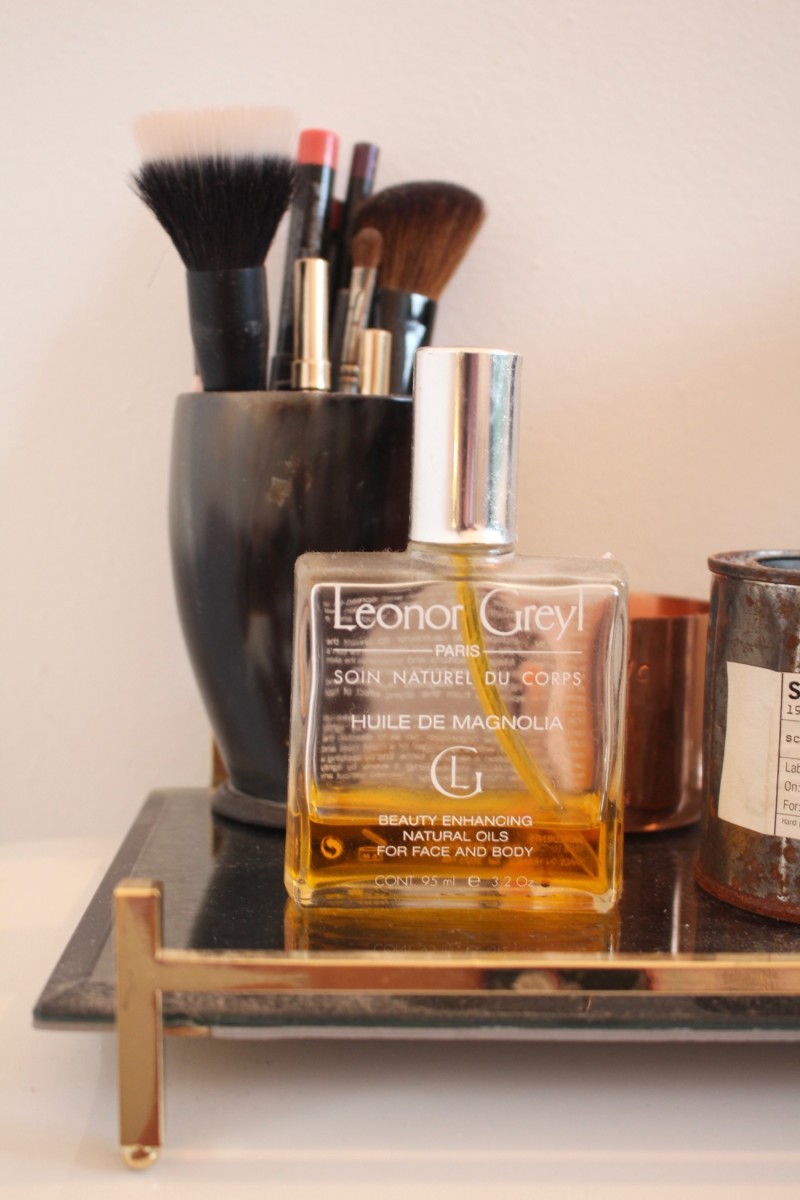 2. Leonor Greyl Body Oil: After seeing this French product lauded various places, I bought it on a whim while binge-shopping at the Larchmont Beauty Supply. It became my summer staple, always in my pool and beach bag. I slathered it on post-sun and every shower for smooth, soft skin. Still into the fall and winter, it's what I use post-shower and the smell takes me straight back to Summer '16. Plus, I use obscene amounts and this bottle has lasted since July.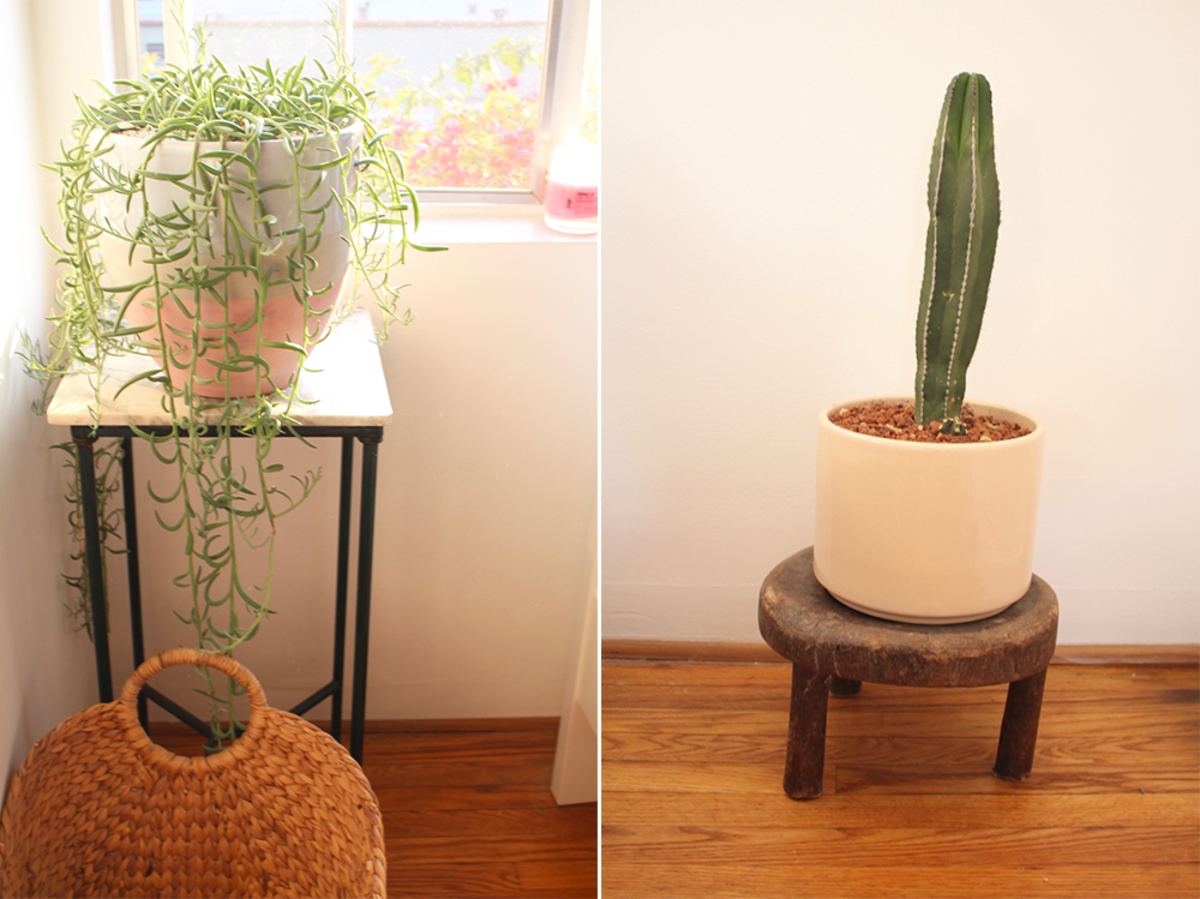 3. My Plant Family: These plants I bought upon moving into my new apartment were definitely one of my very best purchases this year. I adore the sight of them, and taking care of them has created a sweet Sunday ritual for me–hauling them out to my front steps for waterings feels calming and healthy. The process of going to various nurseries and choosing my babies was really fun too.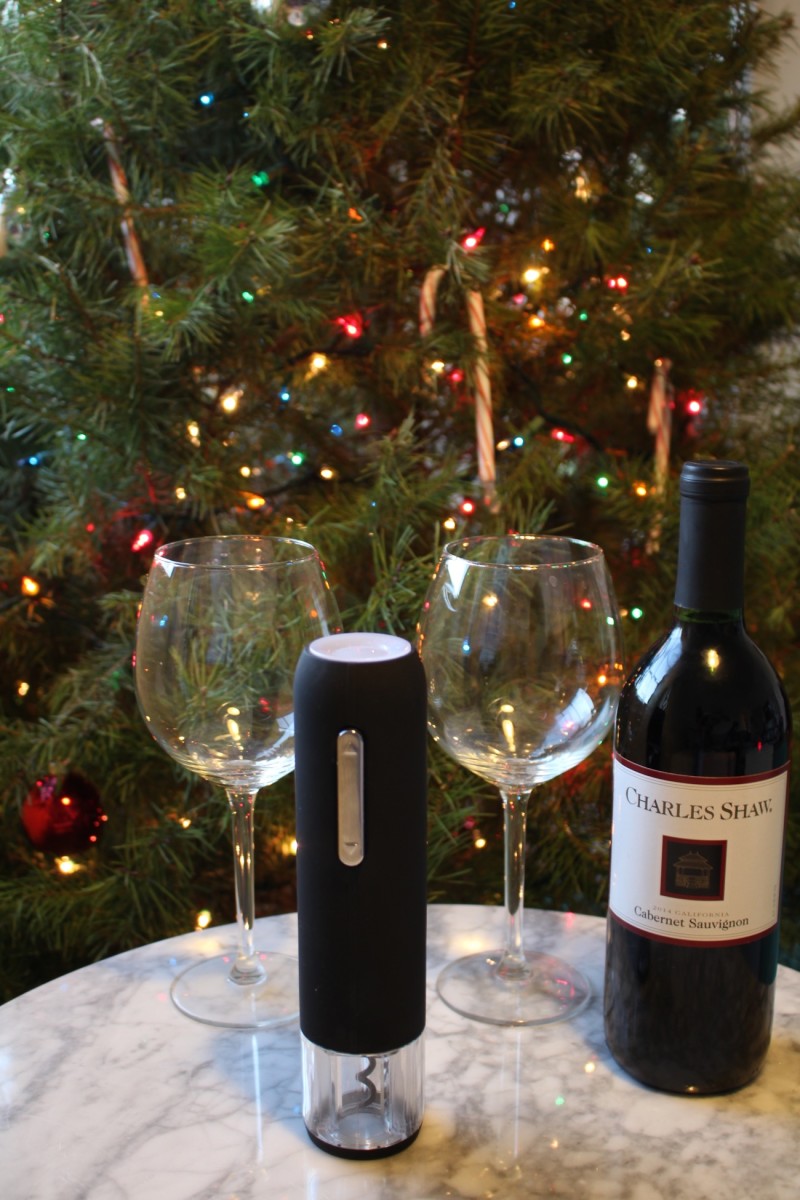 4. Electric Wine Opener: Hi, my name is Alina, I am 30 years old, and I have never been able to open a bottle of wine with a corkscrew. Completely crazy, but true, so this electric wine opener I ordered off Amazon changed my life. I am embarrassingly proud to pull it out and show it off to people. It makes me happy every time I use it. I don't understand why anyone would open a bottle of wine any other way.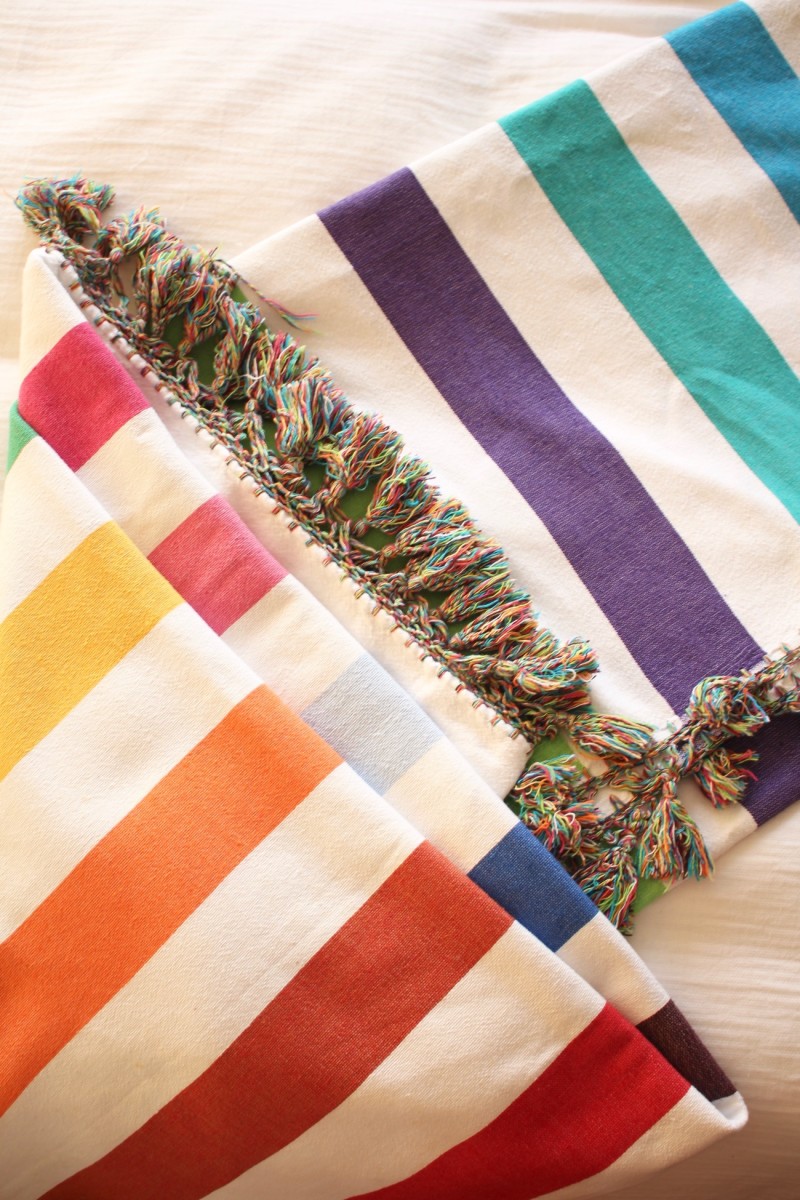 5. Paradise People Rainbow Stripe Blanket: I'm finding it difficult to write about each of these purchases without repetitively stating, "now this was really a great purchase"–it's true for everything on here (!), but man is it true for this blanket. I am madly in love with this gem, which has been the scene of countless picnics, park hangs, beach days, outdoor concerts, and Instagram snaps. It's one of the most beautiful pieces of fabric I've ever seen–you can't know how stunning the quality and craftsmanship is until you're holding it in your hands. The scale and heft is astounding for the price.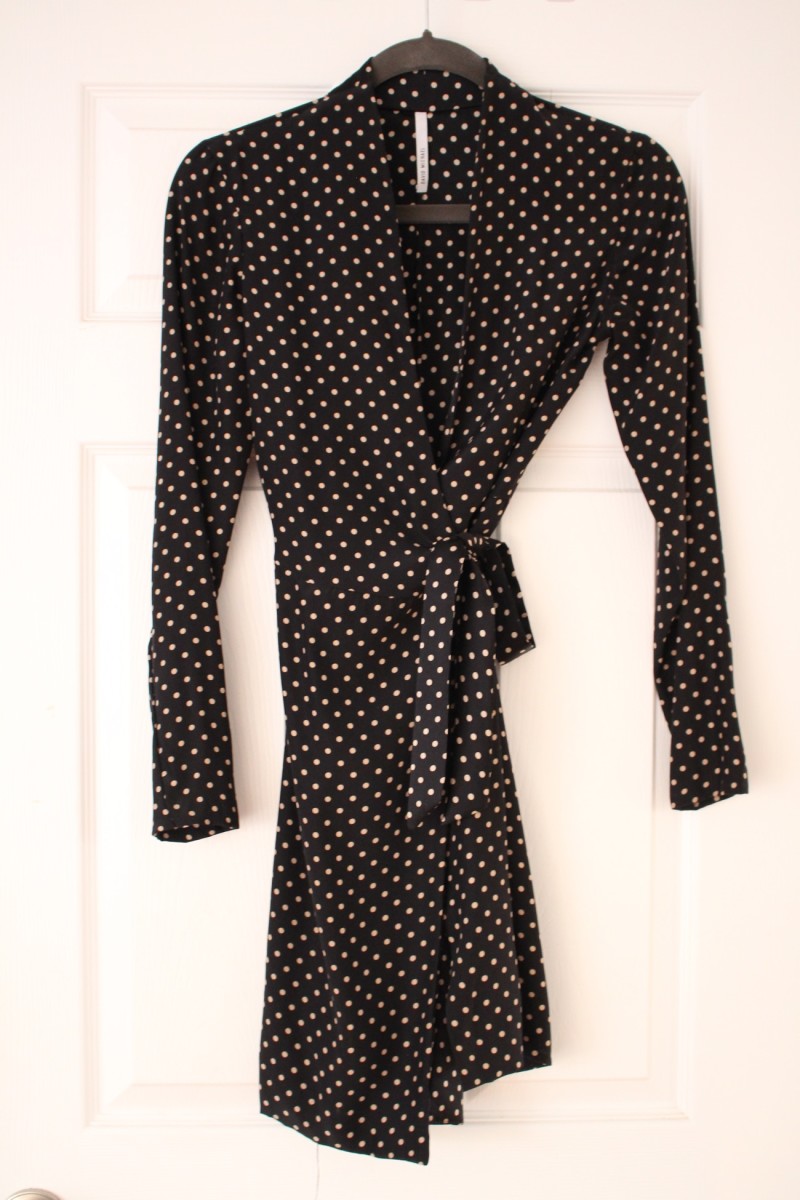 6. David Michael Silk Polka Dot Wrap Dress: This slinky, silk polka dot wrap dress is so flattering for my body type. As soon as I tried it on, I knew it was 'that dress'–that you have in your closet for dates, weddings, and any time you want to feel effortlessly sexy. It works just as well with a chill summer sandal as it does a fancy black heel, so it's very versatile and expertly constructed. It was an excellent purchase.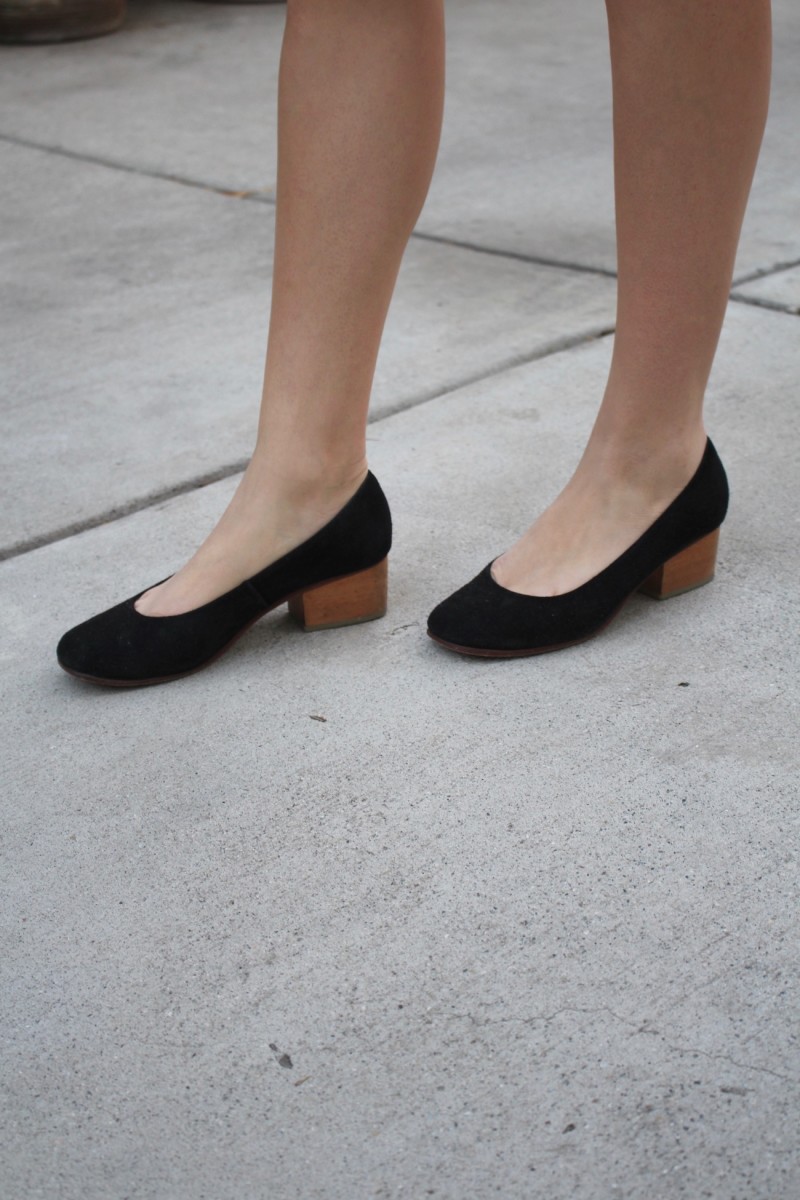 7. A Détacher Black Suede Block Heel Pump: These were without question the best shoe I purchased in 2016. I've worn them so many ways it makes my head spin to think about life before them. Skinny jeans, leather mini dresses, even denim cut-offs–their low, wood block heel makes them work with casual clothing as easily as they pass for fancy wear, and they are so walkable. I've stepped miles in these shoes. The shape and silhouette is incredibly slimming for your legs too. I loved them so much I bought them in a second color (nude), after Emily did as well.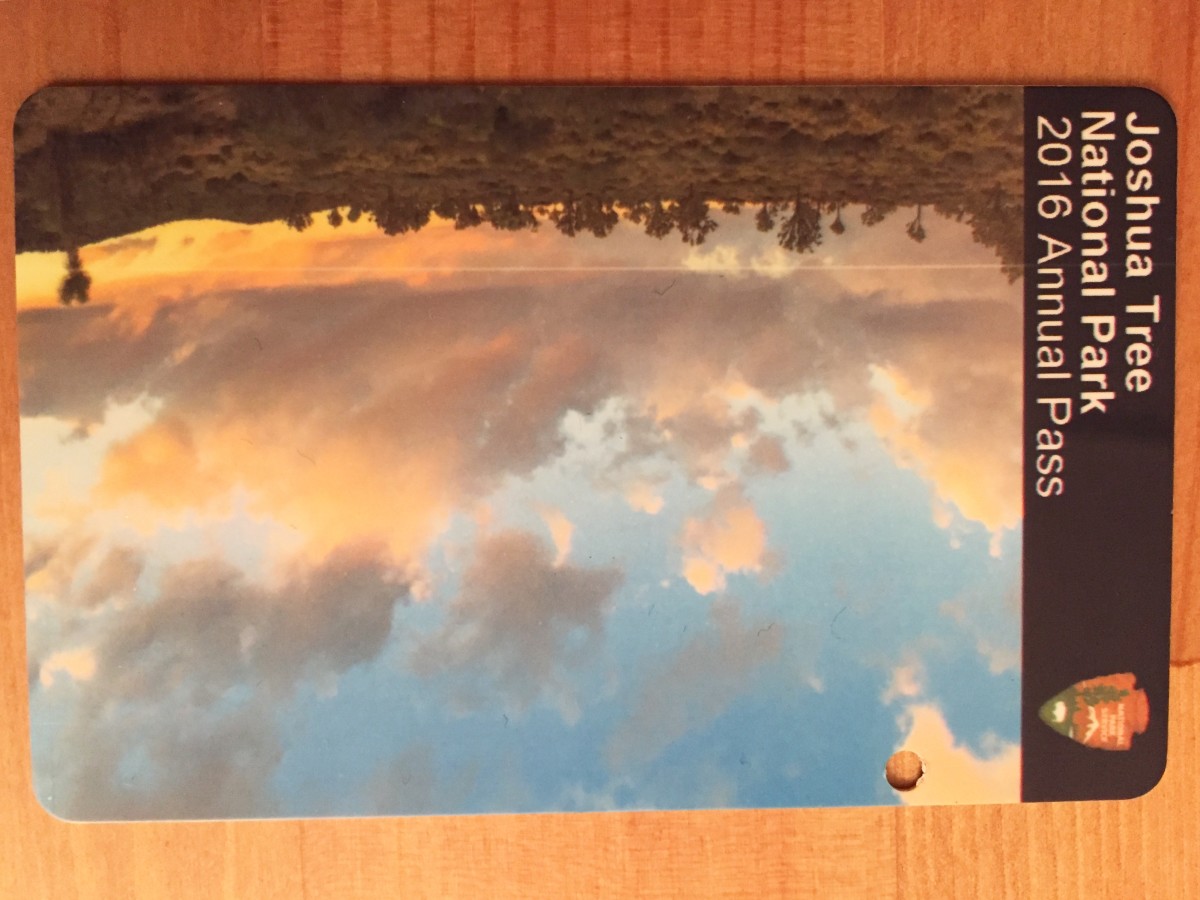 1. Annual Joshua Tree Pass: Entry to Joshua Tree National Park costs $20 per vehicle, but an annual pass is $30 and is valid for 12 months after purchase (talk about a great deal, amirite?). Not only that, but when the lines are crazy to get into the park, it allows you to just flash the pass and go around them. Considering the park is home to gorgeous camp grounds and hikes, and only two hours from Los Angeles, it's something I'll be getting a lot of mileage out of this year since I only purchased it two months ago.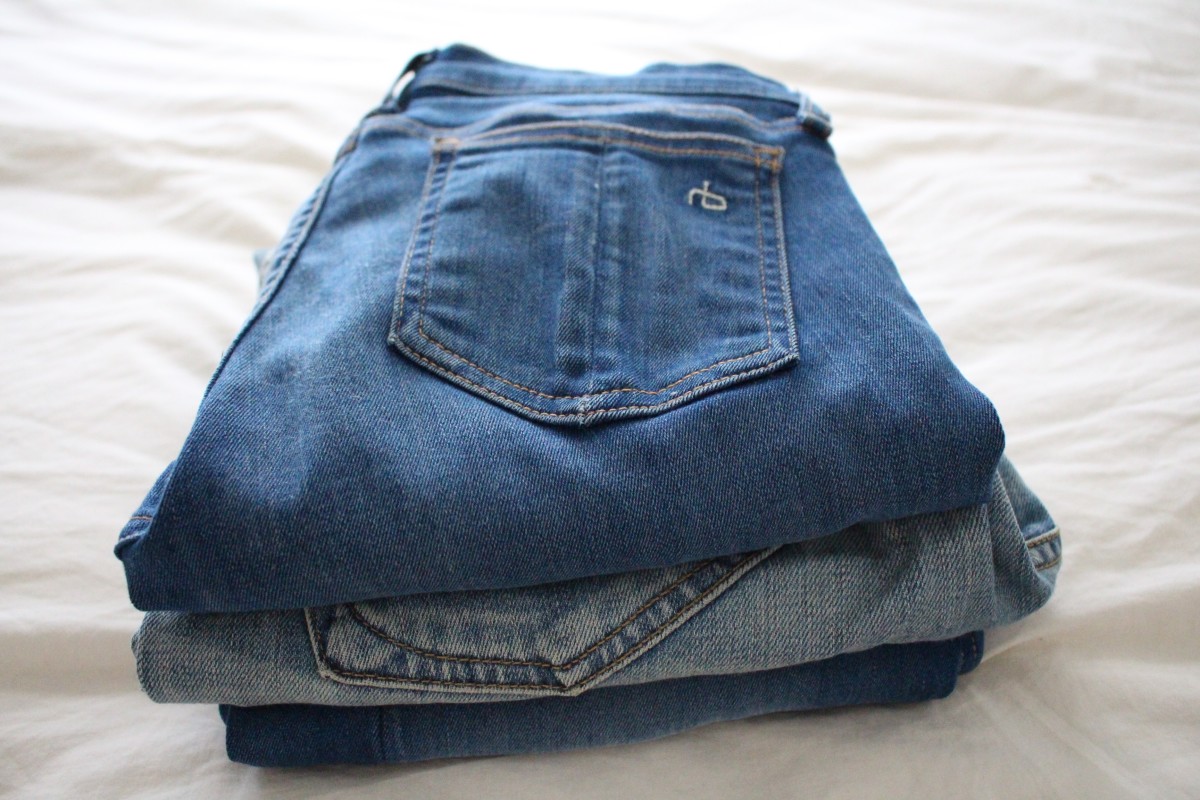 2. Rag + Bone Jeans: I live in denim, so I'd long been considering investing in a high-end pair. I purchased three pairs of Rag + Bone jeans this year at a sample sale, which was still a splurge, but considering I wear them more than anything else in my closet, they were well worth the investment.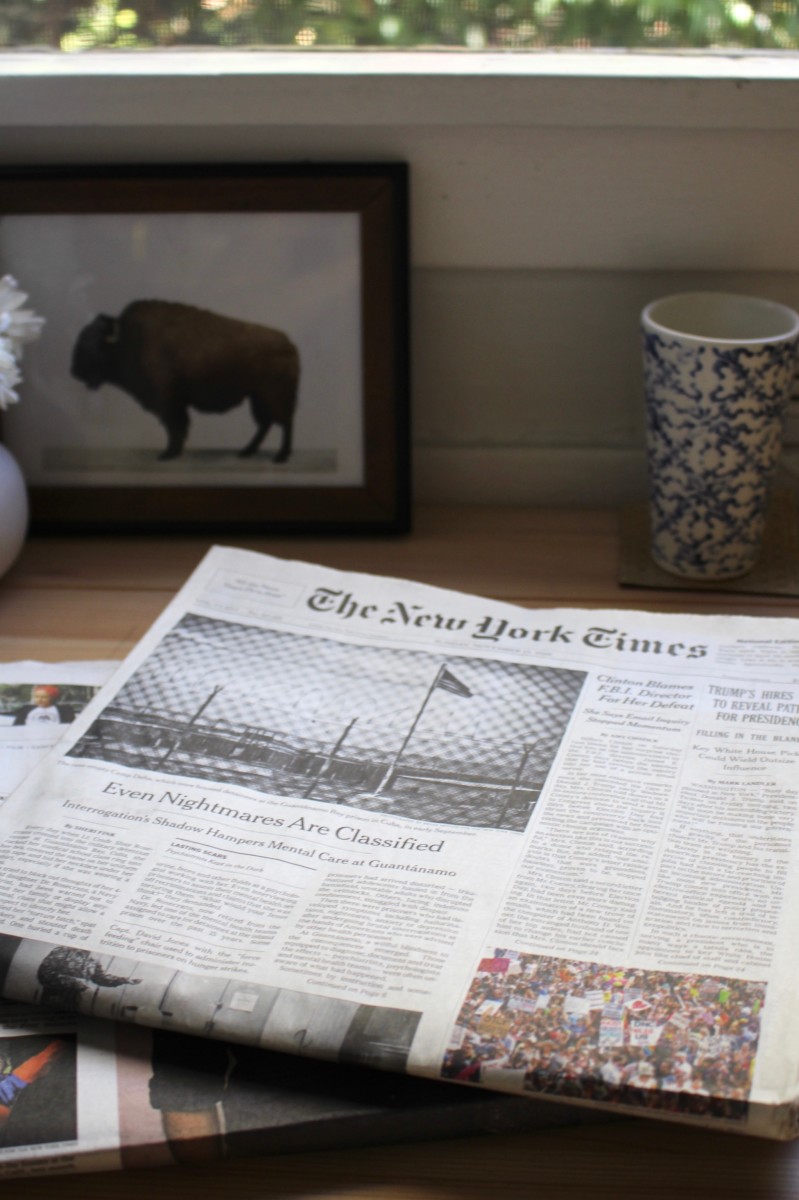 3. Subscription to Sunday New York Times:  I've relied on mooching off of my parents' account to the New York Times ever since I left home (as with most of my online subscriptions), but I always missed the routine of reading the real thing. Since my boyfriend and I went halfsies on the Sunday Times this past year, it's become something I look forward to every weekend. We'll divide the paper in half (I almost always start with the Arts&Leisure section, then move onto book reviews), then switch. I've never felt so much like an old married couple—especially when we're tackling the crossword over a hearty oatmeal breakfast—but I love it.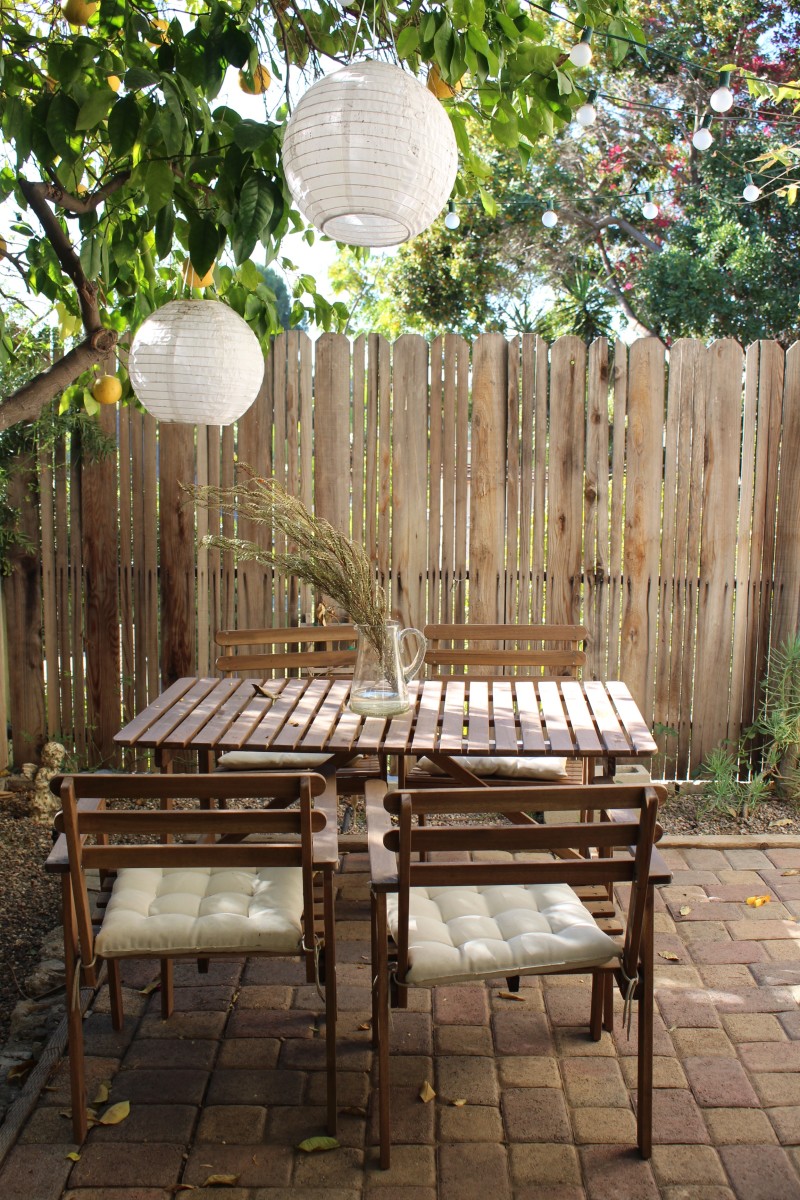 4. IKEA Patio Set: My outdoor patio table is my most-used piece of furniture aside from my bed. It's where my boyfriend and I eat dinner every night (thank you, L.A. weather) and has been the site of countless get togethers with friends that have lasted well into the night. Come to think of it, it's probably my favorite place in all of L.A.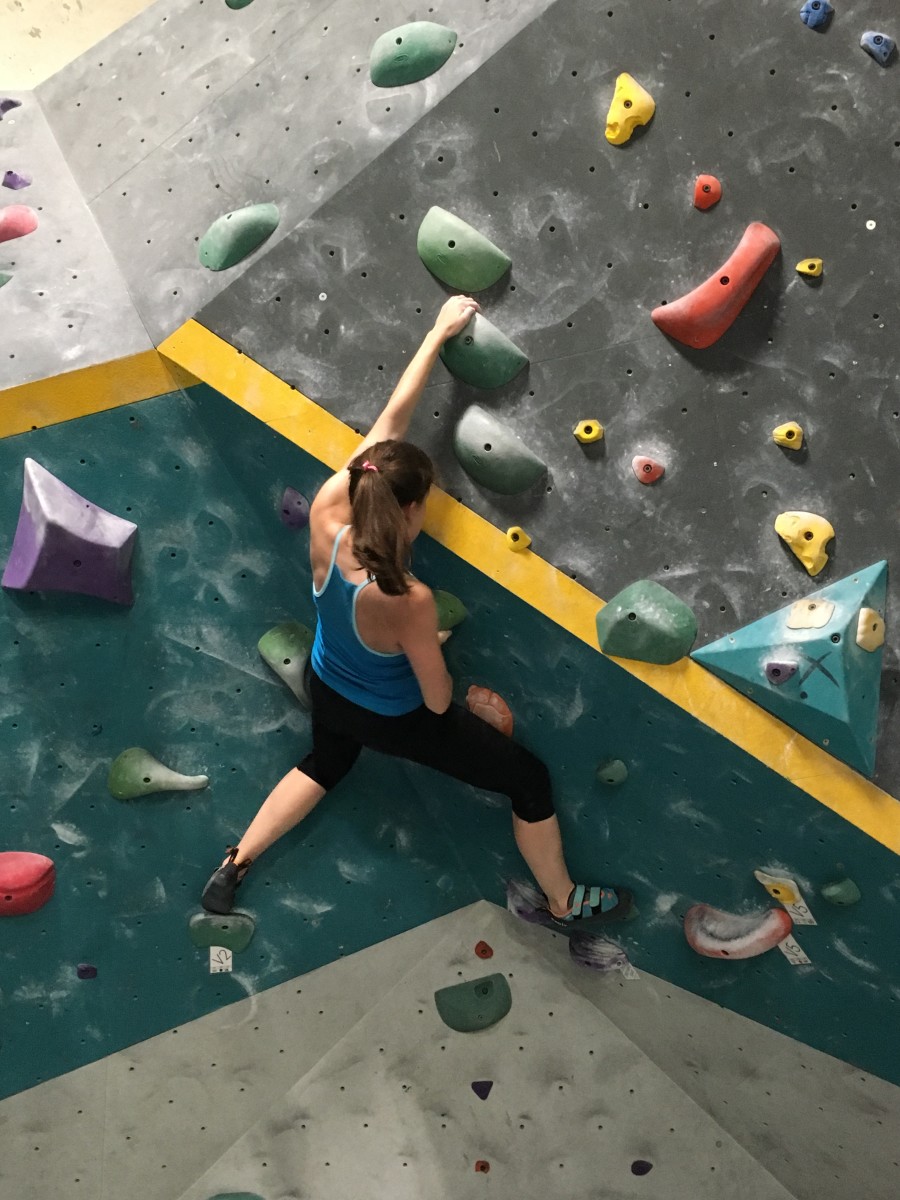 5. LA Boulders Membership: I discovered years ago that rock climbing gyms are actually the best place to meet new people and hangout with friends, but I only bought a monthly membership this year. It's been so rewarding to get better at climbing, plus I love that my membership includes workout classes, like yoga, and TRX, at a fraction of what they would normally cost in addition to providing a fun place to hangout.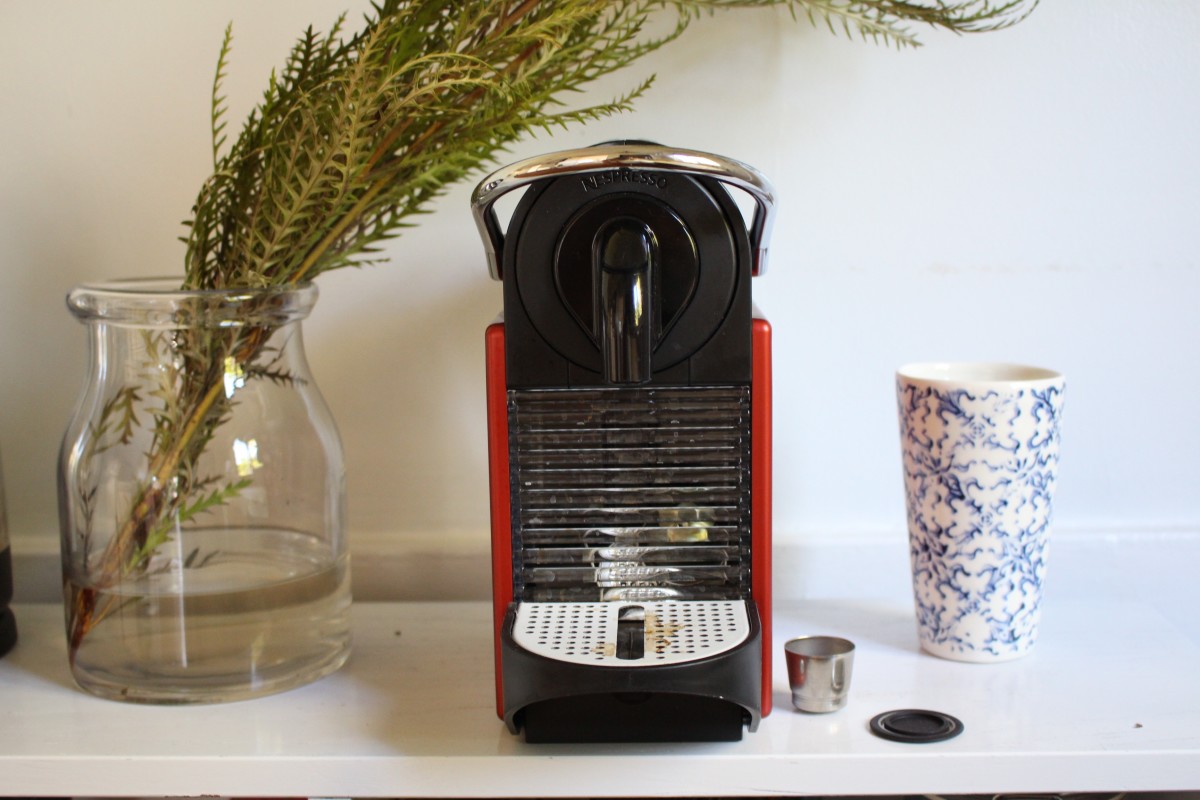 6. Nespresso Machine and Reuseable Capsules: It took awhile for me to bite the bullet and invest in a Nespresso machine, but I'm so glad I did. Since my boyfriend doesn't drink coffee, I never wanted to go to through the hassle of making a whole pot, so the single serving espresso format is perfect. My only qualm was the number of pods I went through, so I bought a stainless steel reusable pod (pictured to the right of the machine), which is better both for the environment and my wallet.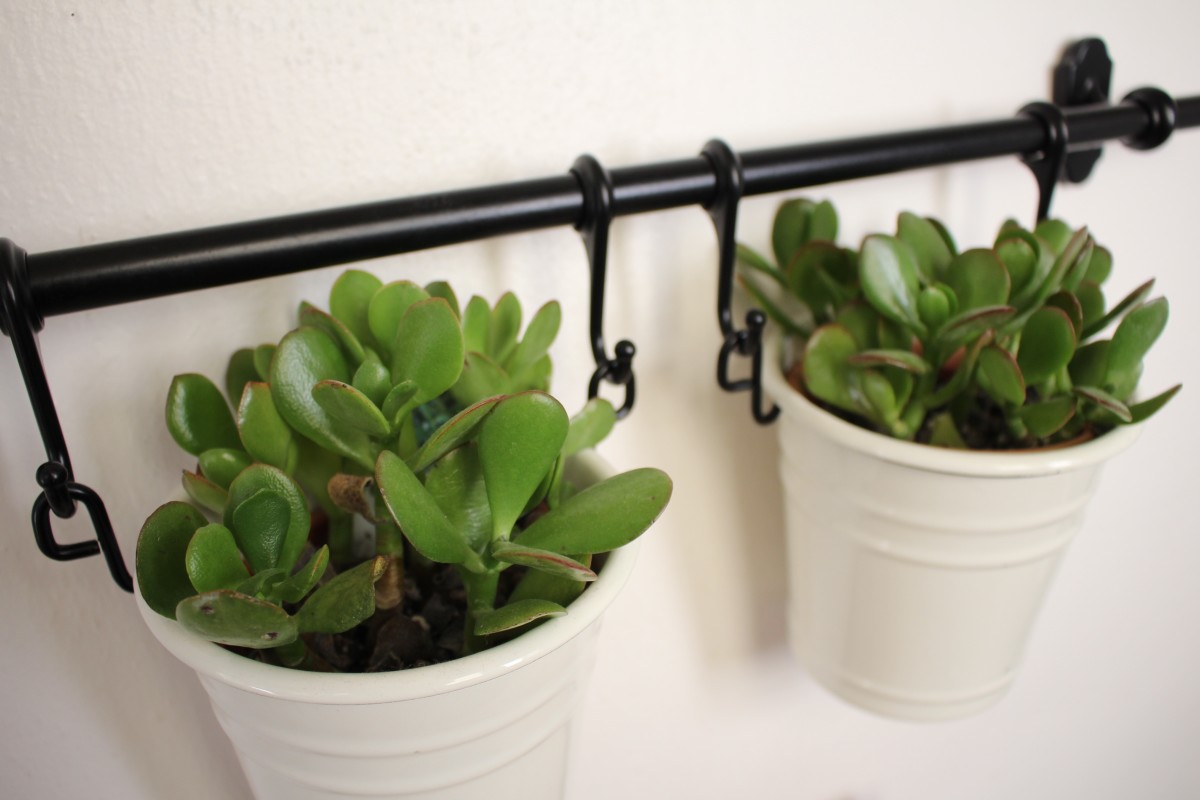 7. Jade Plants: When it comes to plants, I kill everything I touch. Those succulents they promise are "impossible" to kill? Totally possible. I bought these jade plants months ago and water them when I remember to, and they've been thriving. They add a nice touch of green to a very not-nice part of our house—our laundry room and home to my cat's litter box.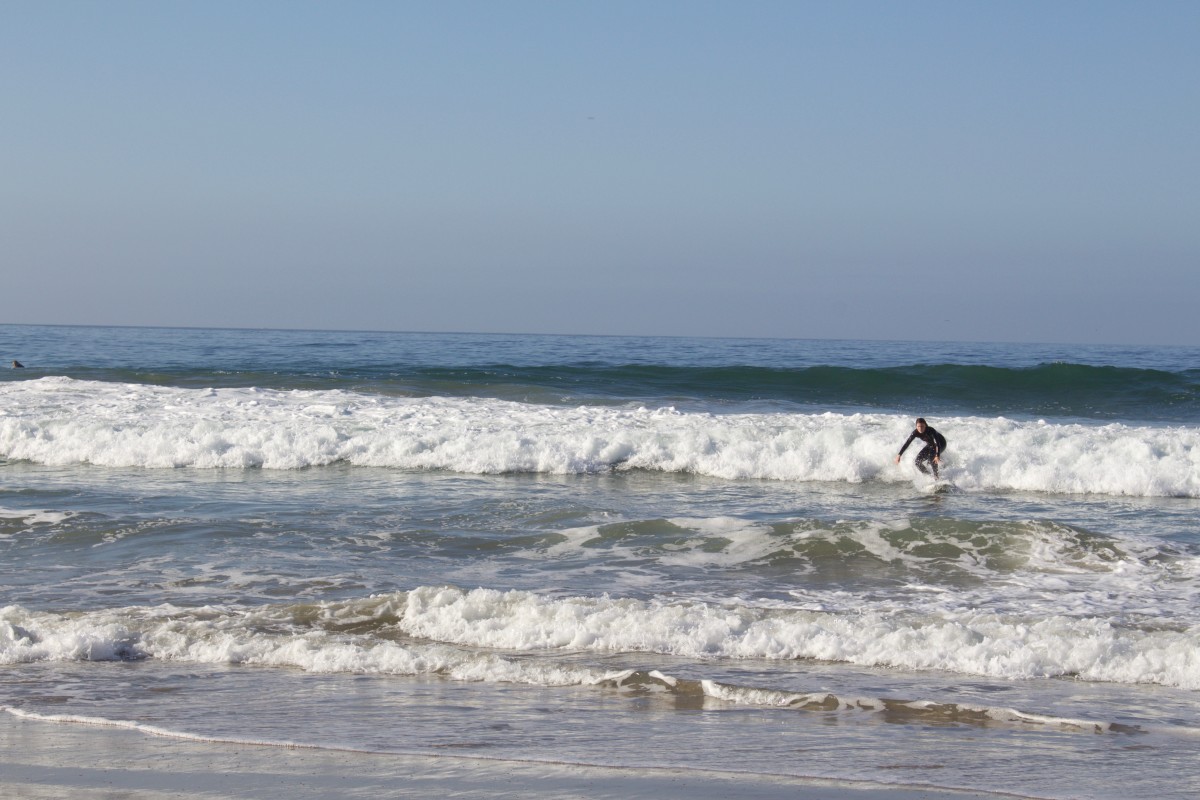 8. Surf Lessons: On a whim after a hike one morning in Malibu, I called the closest surf shop, Radfish Surfshop in Malibu, and an hour later was in the water with the owner Tony for my first two-hour lesson. I immediately fell in love with it and have been going semi-regularly ever since. It feels so empowering to take lessons for an activity I never thought I could do.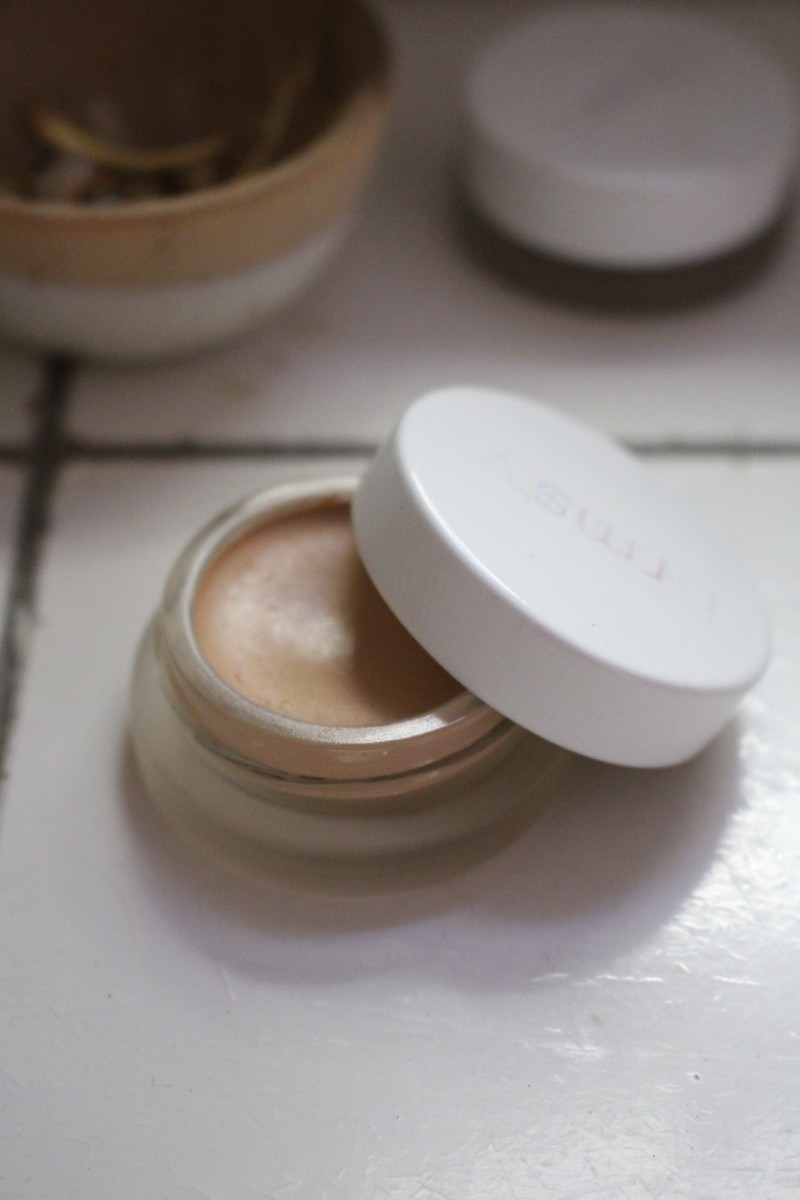 9. RMS Un Cover-Up: I've always been a fan of wearing as little makeup as possible, but often resorted to foundation when I felt self-conscious of a breakout or splotchy skin. Since discovering this product, I've been able to stop wearing foundation altogether, since it provides such smooth coverage that blends directly onto my skin—no additional product needed.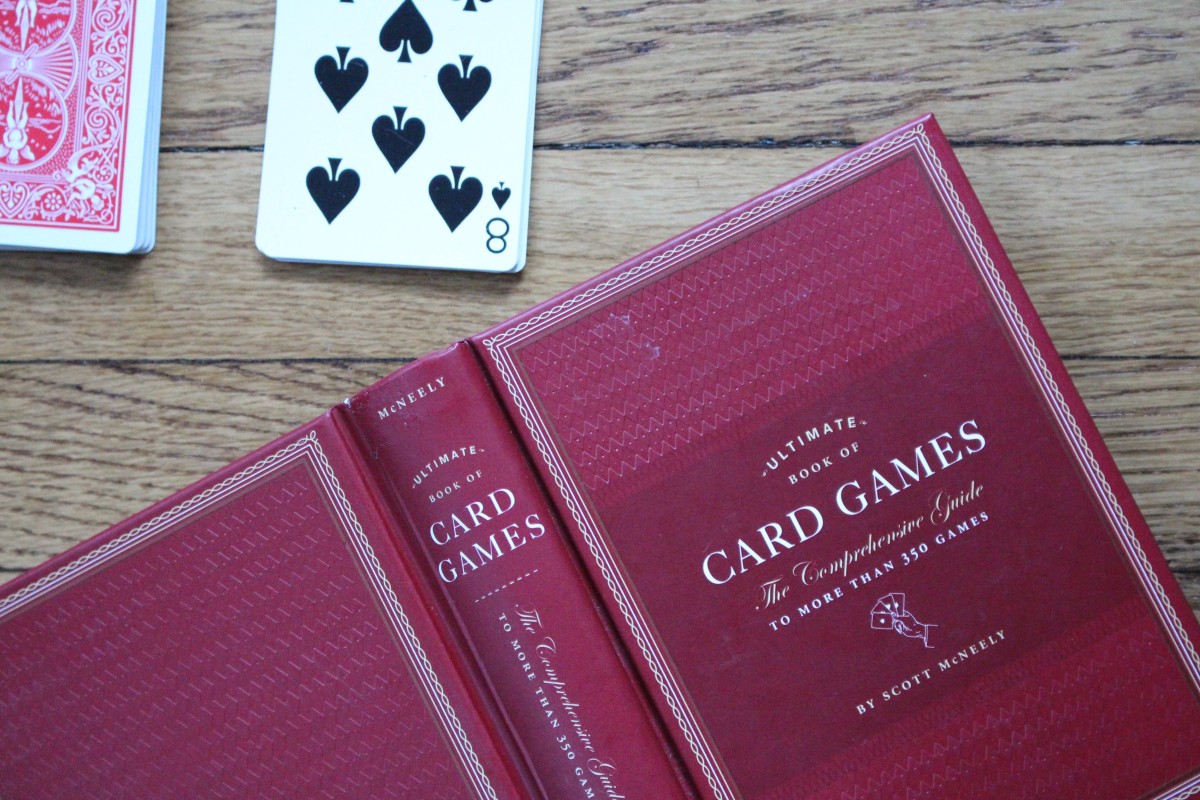 10. Ultimate Book of Card Games by Scott McNeely: Gonna go ahead and file this into the "nerdiest things I've ever said," category, but I've gotten so much joy out of this little book. My boyfriend and I bought it when we still lived in New York as something to do on nights where we didn't want to go out, but also didn't want to just watch a show or movie. Since then, we've gotten really into it—I'll make us each a Negroni (my favorite cocktail)—and we'll sit on the floor and learn a new game. It's almost as nerdy as our newspaper-reading ritual, but it's surprisingly fun and relaxing and provides a necessary respite from days filled looking at screens.