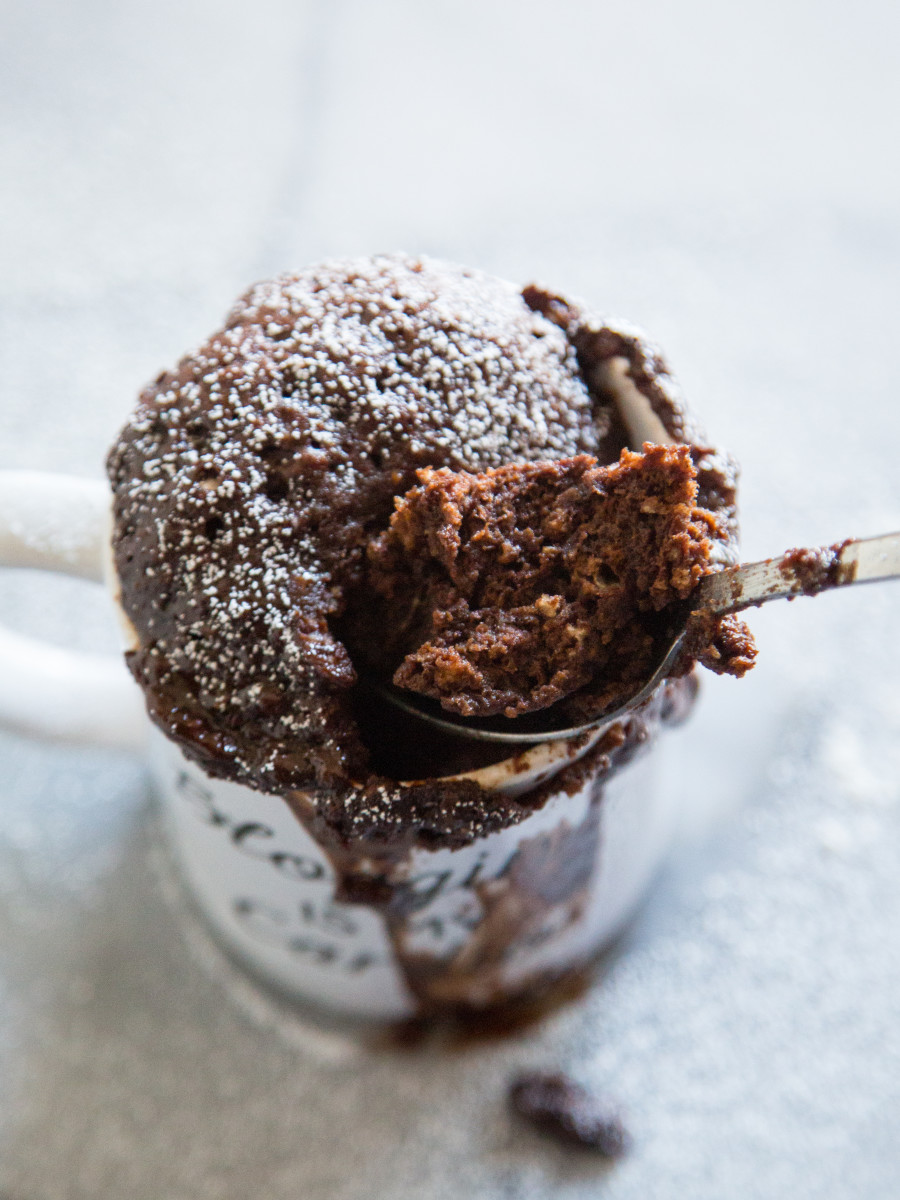 You know those days when you just need something sweet but you can't be bothered to make an ENTIRE cake or pan of brownies? I have one of those once a week and now I've figured out the solution! Dark Chocolate Mug Cake is the answer—it's a personal cake that's beyond easy to whip up in under 10 minutes. No oven required! Check out the step by step picture below to see just how easy it actually is. It serves one or two, depending on how sharp your sweet tooth is that day, and I love it with a sprinkling of powdered sugar or ice cream! Some days just require cake and ice cream, am I right? xx - Gaby
Easy Dark Chocolate Mug Cake
2/3 cup dark chocolate
3 tablespoons milk 
1/4 teaspoon vanilla extract 
1 tablespoon vegetable oil
4 tablespoons sugar
2 large eggs
3 tablespoons flour 
1/4 teaspoon baking powder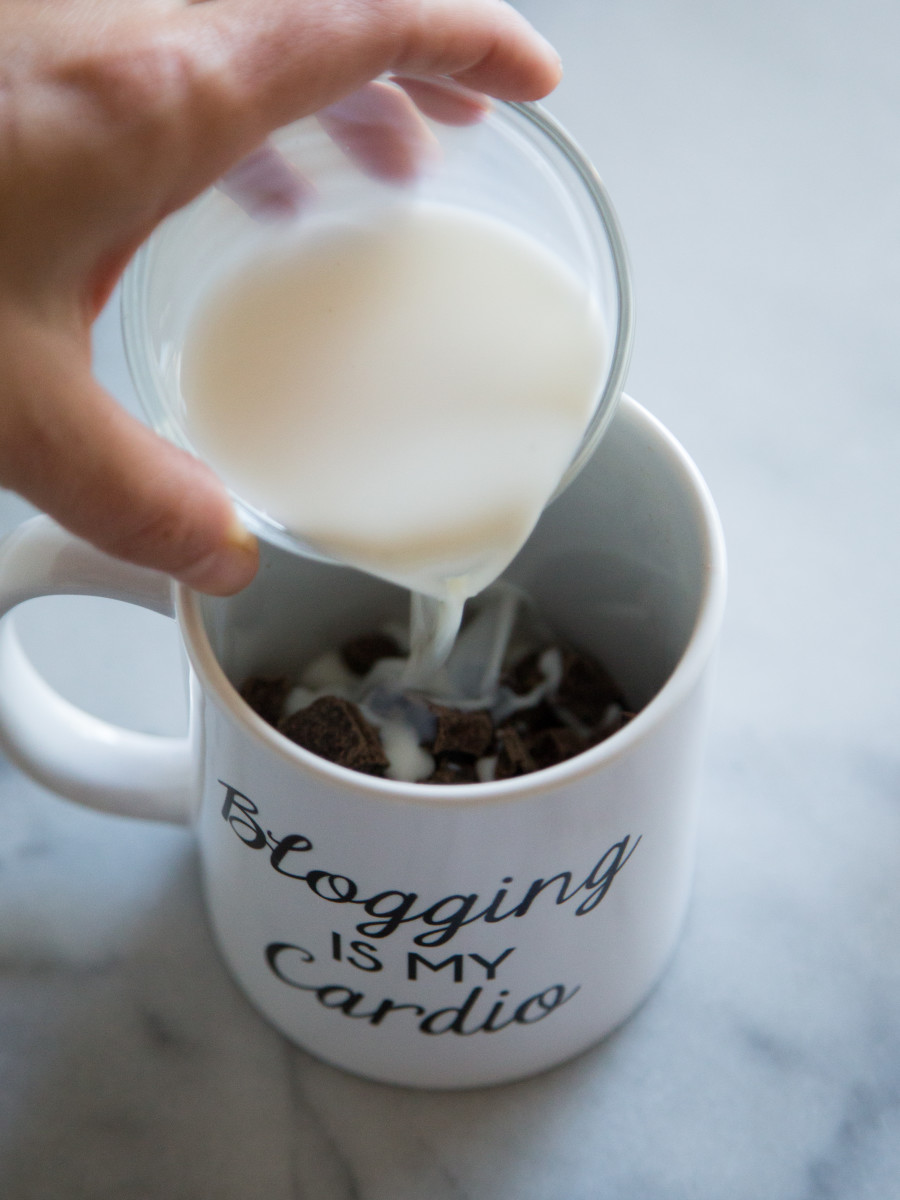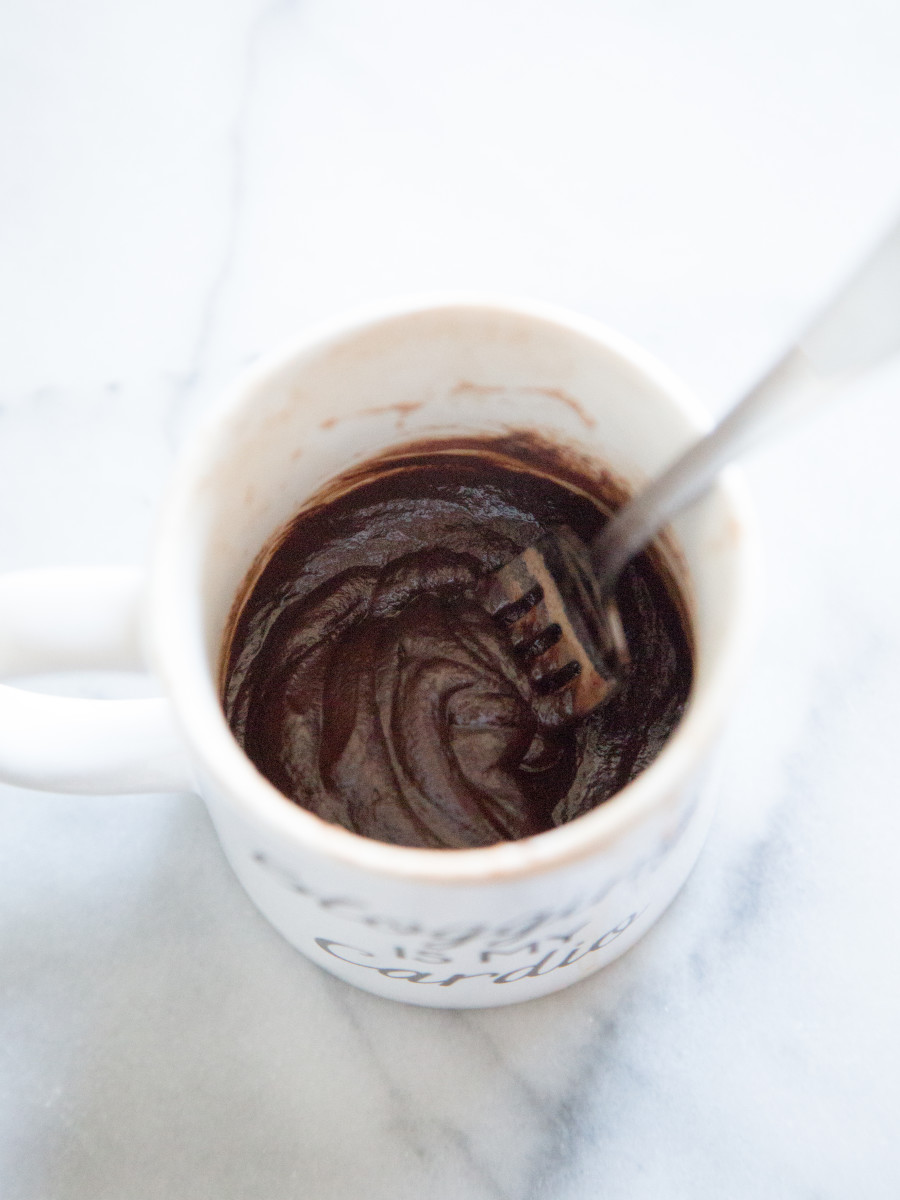 Place the chocolate and milk in a 16 ounce mug and microwave for 45 seconds. Stir to combine. 
Add the vanilla, oil, and sugar and stir to combine. 
Whisk in the eggs, flour and baking powder and mix until smooth.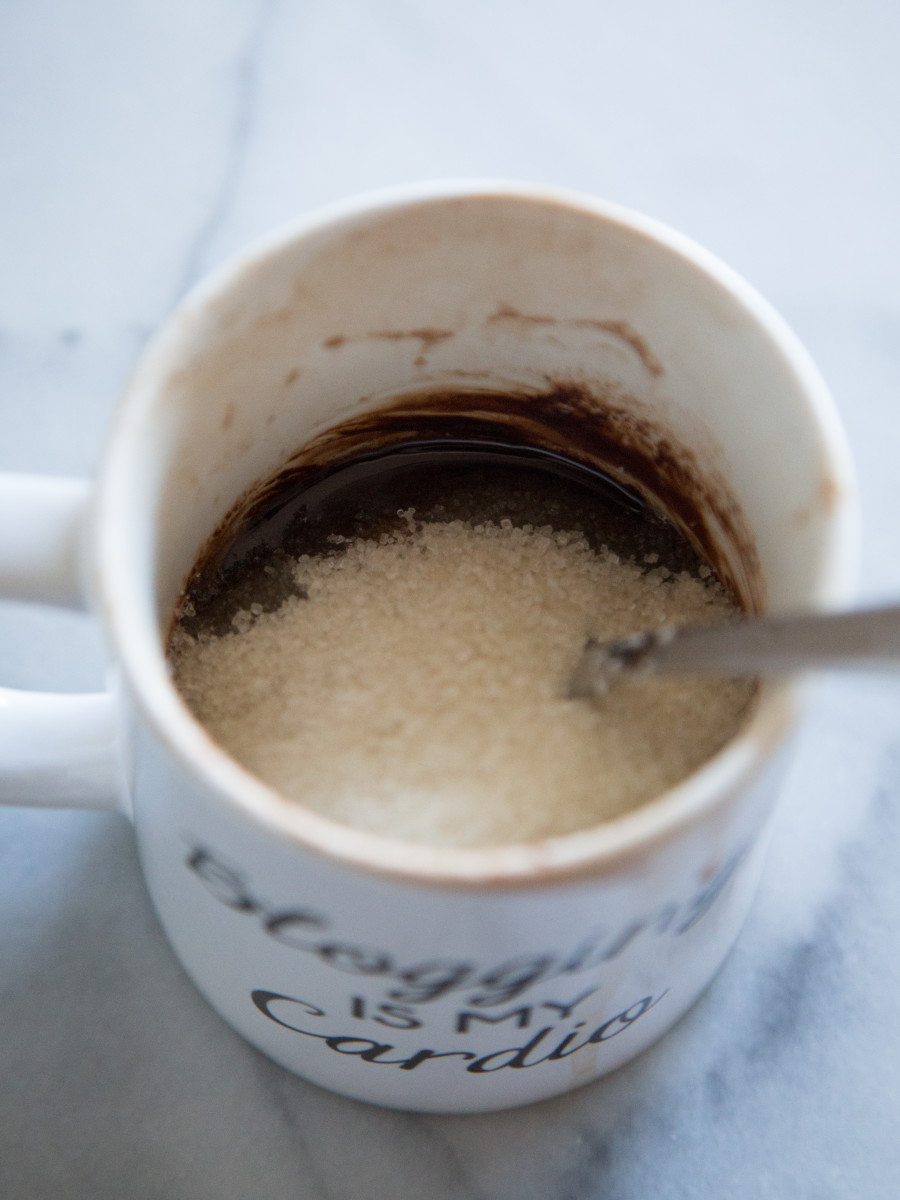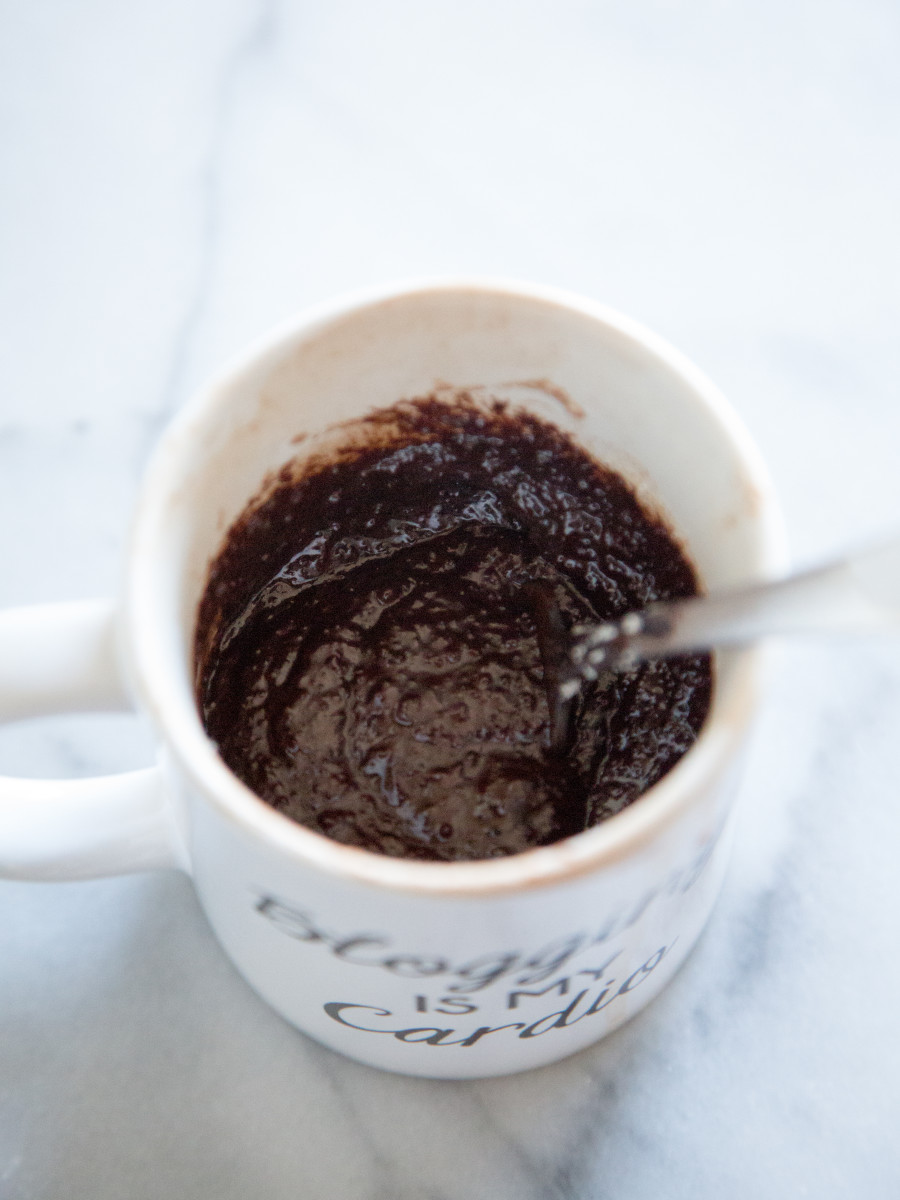 Let sit for 5 minutes. 
Place the mug on a paper plate and microwave for 75 seconds.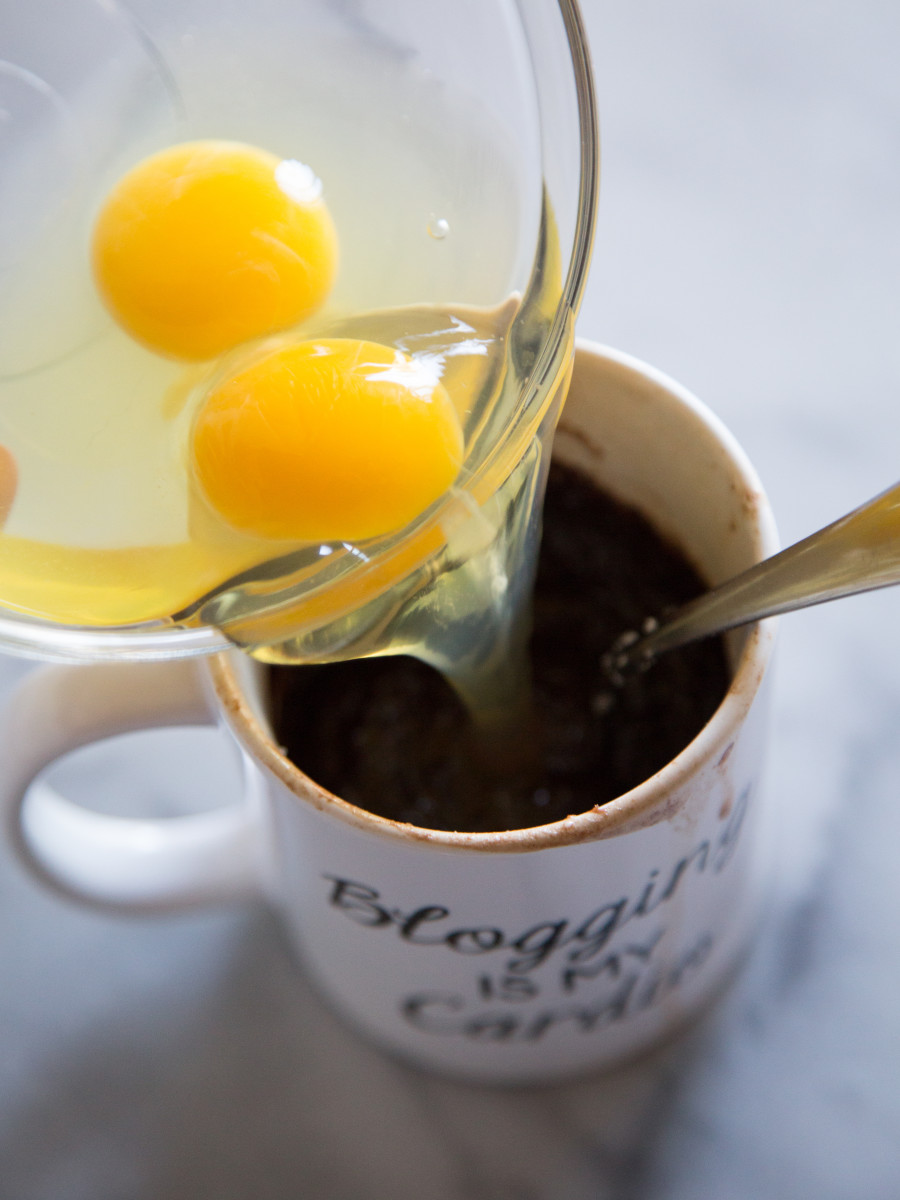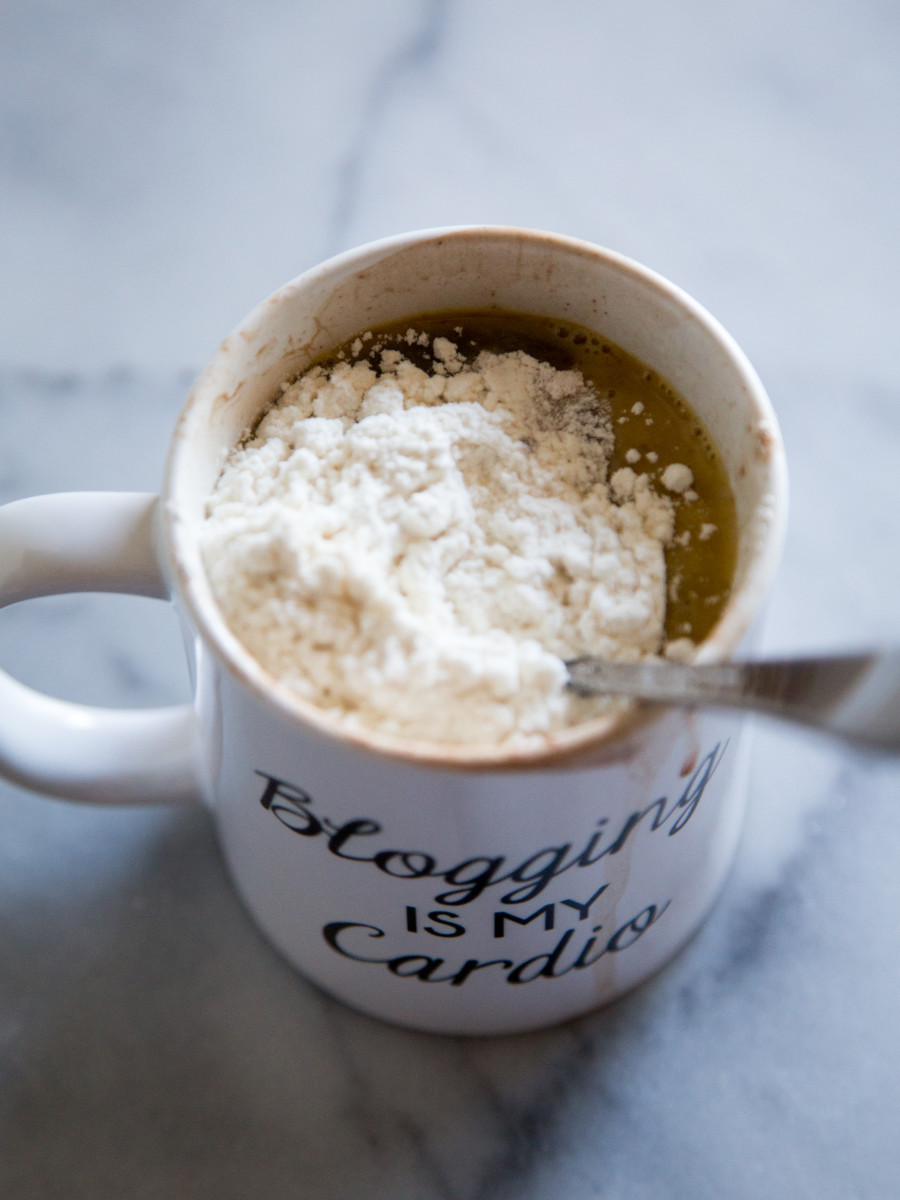 The mixture will rise up like a souffle and then fall once out of the microwave (hence the paper plate to prevent any spillage) 
Serve as needed.