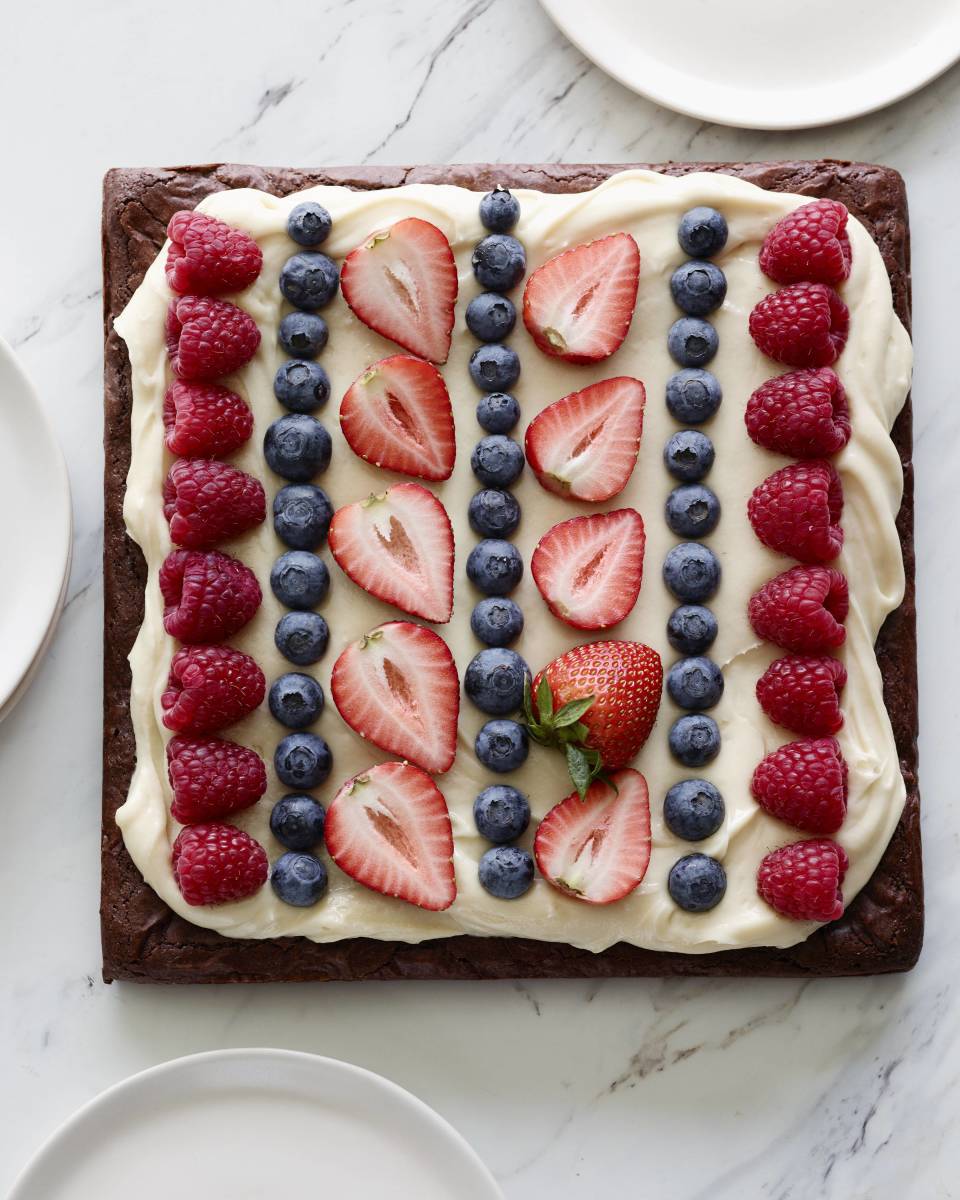 The Fourth of July is just around the corner, which means we need a festive dessert, right? Absolutely. These Dark Chocolate Brownies with Cream Cheese Frosting take the flag cake to a whole new, elevated level. After all, who would choose cake over delicious, decadent dark chocolate brownies slathered in homemade cream cheese frosting and topped off with patriotic-colored fruit (I'm getting ahead of myself)?

Once it's baked, just slice and serve—doesn't get much easier than that! Be sure to tag Emily and me in your Fourth Instagrams so we can see your beautiful creations. Enjoy!

xoxo - Gaby 

Dark Chocolate Brownies with Cream Cheese Icing and Fresh Fruit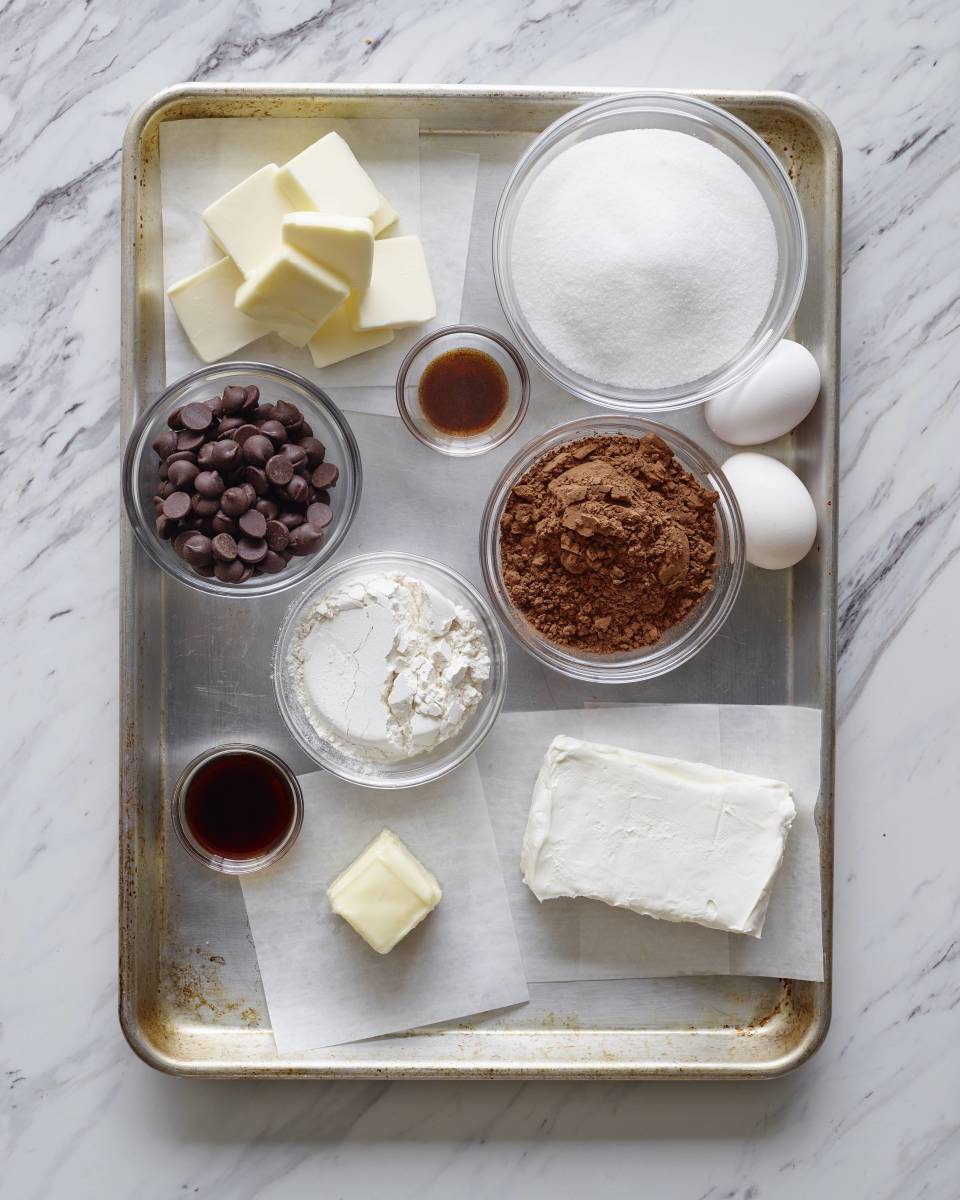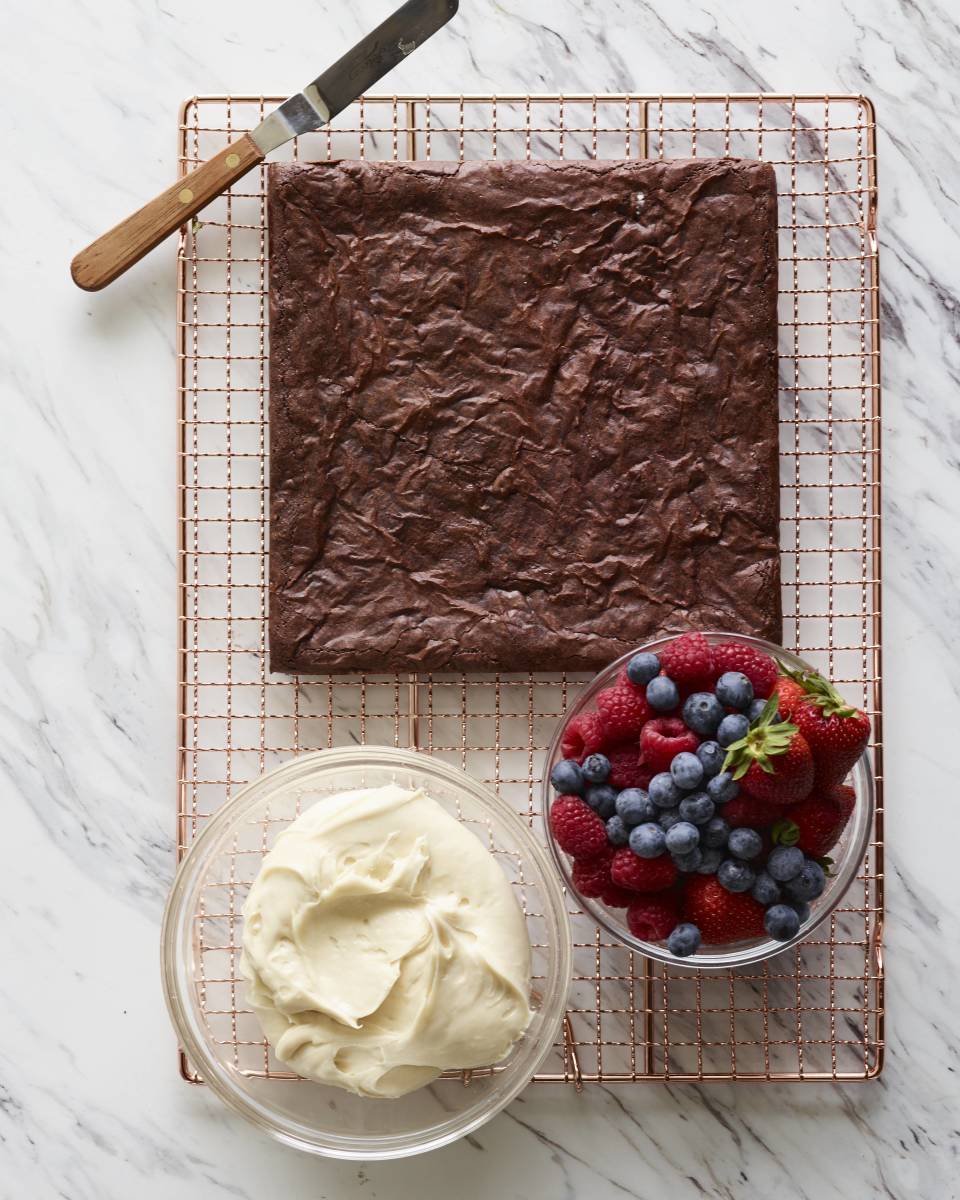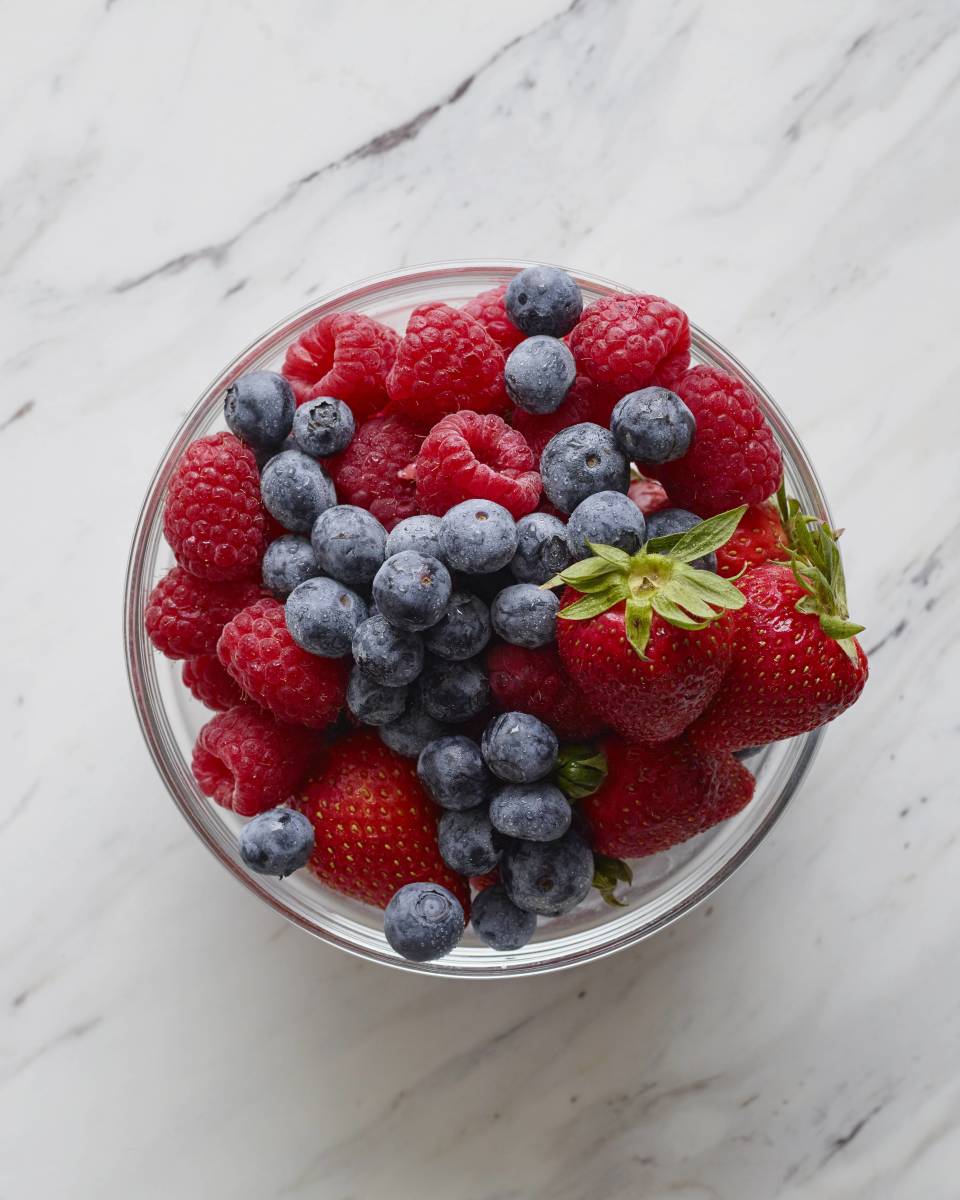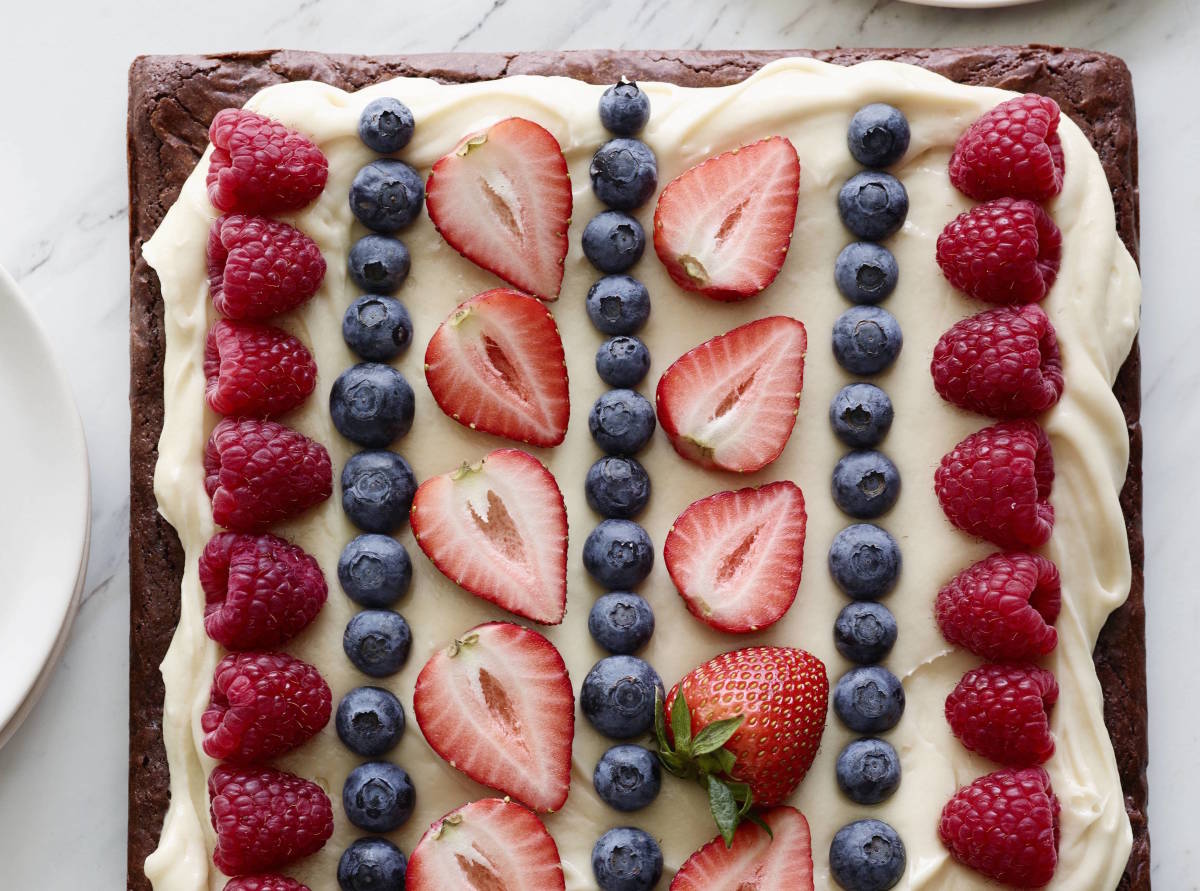 For the Dark Chocolate Brownies:
10 tablespoons unsalted butter, room temperature
1 1/4 cups white sugar
3/4 cup unsweetened cocoa powder
1/2 teaspoon kosher salt
2 teaspoons vanilla extract
2 large eggs
1/2 cup all-purpose flour
1/2 cup dark chocolate chips
For the Cream Cheese Frosting:
2 cups powdered sugar
One 8-ounce packages cream cheese, room temperature
1/4 cup unsalted butter, room temperature
2 teaspoons vanilla extract
Assorted Fruit for topping:
strawberries
blueberries
raspberries
Preheat oven to 350° F. Spray and line a 9x9 baking tin with parchment.
In a pot over medium heat, combine the butter, sugar, cocoa powder, and salt and mix for 2 minutes. Add the vanilla and eggs and combine. Stir in the flour until smooth and then fold in the chocolate chips and set aside.
Pour the batter into the prepared pan and bake for 30 minutes.
Using a mixer, beat all frosting ingredients in medium bowl until smooth and creamy.
Remove the baking dish from the oven, and let it cool to room temperature.
Using an offset spatula, spread the frosting over the top of the cooled brownies and decorate with fruit in any pattern—bonus points if it's patriotic! Cut and serve.